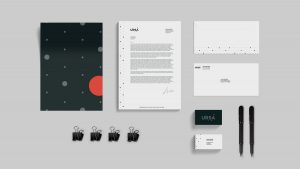 After four months of collaboration with the help of their agency partner, Burns Group, geospatial intelligence portal URSA unveiled its refreshed brand identity and website.
Looking for a new identity to help the company communicate its complex offerings in a digestible way to key audiences and stakeholders, URSA tapped BGIN, the branding and design accelerator within Burns Group, to elevate their brand voice, while maintaining a cohesive look and feel throughout the entire brand experience.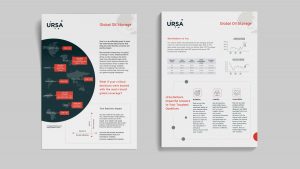 Drawing inspiration from retro space posters beloved by the founders, BGIN and URSA landed on a retro, yet modern and fresh color palette for the rebrand.
The rebrand by BGIN includes strategy, brand architecture, brand communications platform, visual identity (collateral), refreshed messaging and website redesign.
Inspired by the namesake constellation URSA and the way that a constellation connects points helped BGIN and URSA land on the company positioning – that URSA creates impactful connections between data and people.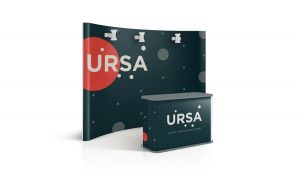 Julie Baker SVP and Co-Founder, Ursa Space Systems Inc. commented: "It was a wonderful experience to work with the BGIN team, which functioned as an extension of our own! We are thankful for their expert guidance through the branding world to help us jump to the next level of the startup game. We now have a recognisable brand complete with a "sexy" logo! It was joyful to see the results Burns Group helped us produce!"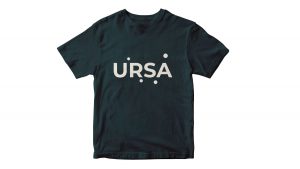 Chamie Baldwin, Strategy Director, Burns Group said: "We love it when we can help start-ups like URSA transform their offering from a product to a brand. URSA came to us with a multi-layered product embedded in a low awareness category. We were able to peel away the complexity and articulate an amazing company in an approachable way."
Source: Burns Group