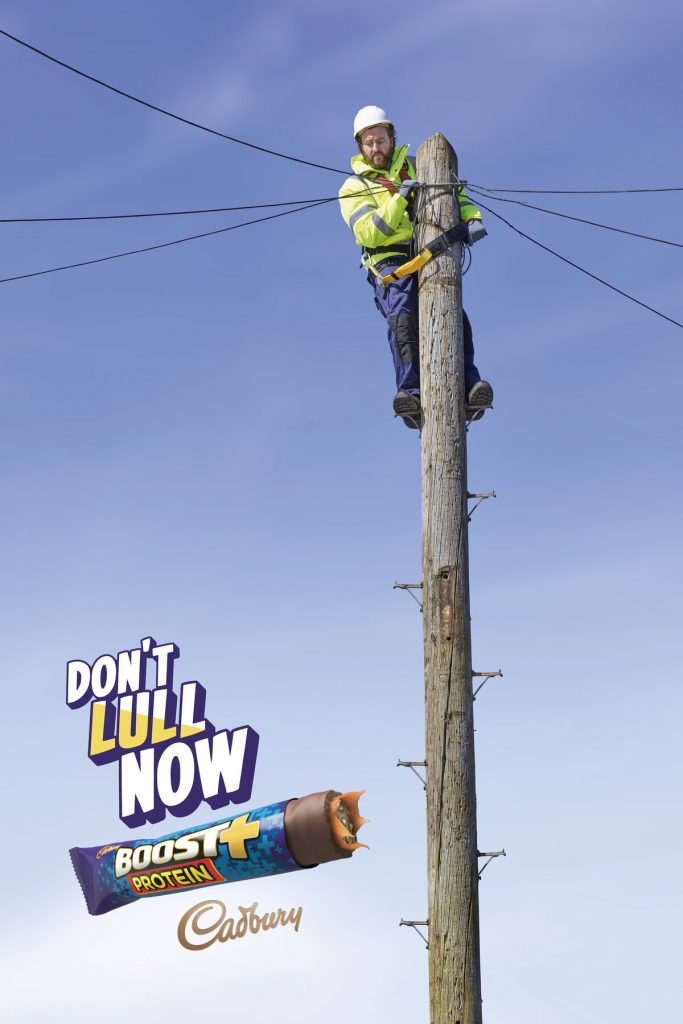 There are certain moments in life when experiencing a lull really wouldn't be a good idea.
Cadbury's latest campaign from VCCP showcases these moments, and positions Boost+ Protein as the answer to make sure that you don't flounder at just the wrong time.
The campaign builds on the afternoon lull platform that Cadbury established for Boost last year with their '2:58pm lull' campaign, but this time showcases high-octane moments where lulling really wouldn't be wise.
Think mid-air catch during a trapeze act or risky lift during an ice skating routine…
Chris Birch, Creative Director at VCCP, added: "We've all been there – the don't **** it up moment. Whether it's doing an incredible piece of acrobatics, or just not falling over in the office, the fear of lulling always looms large. So hooray for Boost+ Protein."
The campaign is running across OOH, DOOH, Social and Digital.
Source: VCCP