Product of The Year 2023 is now open for entry!
Product of the Year, the UK's biggest survey of product innovation, has opened its doors and is on the hunt for the most innovative products that have launched in the past 18 months.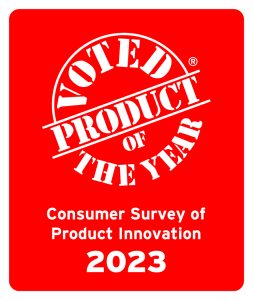 Whether your product is disrupting an industry category, smashing its way through the start-up phase or a new product from a household brand – Product of the Year 2023 is open – shining a light on the very best in product innovation and rewarding excellence, this year with new sector categories being introduced such as finance and insurance as well as applications and services which have been received well since being launch worldwide, both by brands from the space as well as the voting consumer.
Every year products from big-name brands such as Unilever, Procter & Gamble, Premier Foods to rising star independent players like THIS™, SMASHED Drynks, Starpowa – battle it out to take the title in their product categories.
So why enter?
The award that drives sales
For 18 years, Product of the Year has partnered with Kantar, the world's leading data and insights company, to conduct an independent and robust survey of more than 10,000 UK consumers (400,000 globally) to vote for their favourite new product innovations with winners earning the right to display the iconic red Product of the Year logo. A proven sales and marketing tool, consumers are more likely to buy a product that carries the instantly recognisable Product of the Year logo with brands recording an average sales increase of 10-15%.
The award that builds awareness
Winning a Product of the Year award helps brands stand out in a crowded market and drives an increase in demand. A significant benefit reiterated by Serena Gosling, Senior Brand Manager, Proctor and Gamble who comments: "We always see a sales uplift when we put Product of the Year on our communications
The award that builds recognition
Another key benefit of winning a Product of the Year Award is the dedicated marketing and comms campaign that generates stand out social media and national coverage for the winning products across a broad reach of trade and consumer media titles including The Sun.
"We were so pleased to see Grenade Carb Killa receive a Product of the Year Award." says Juliet Barratt, Founder, Grenade, "and with an ever health-conscious consumer, knowing that our product is a market leader backed by over 10,000 consumers, we've already started to see sales increase thanks to the visibility the award has given us."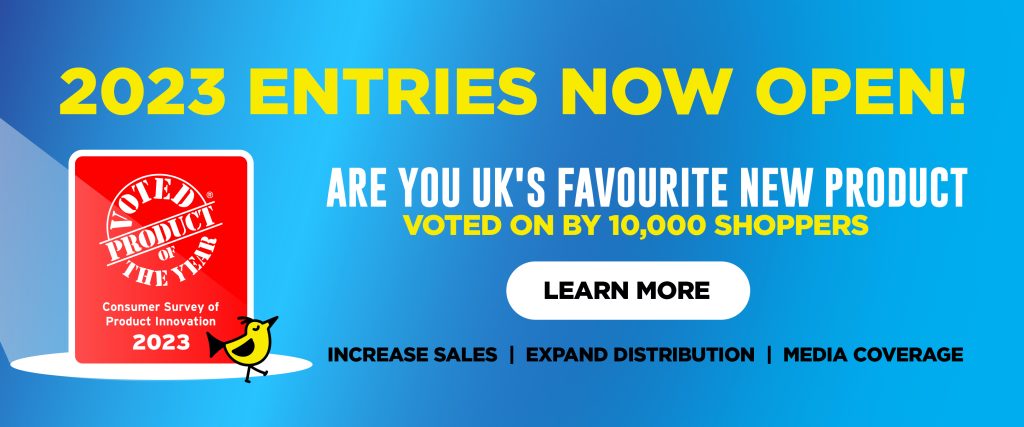 Commenting on the opening of the 2023 awards, Helga Slater, MD, Product of the Year says: "There were some truly stand-out product innovations that won last year with many brands delivering exceptional products – adapting and flexing to meet consumers' changing wants and needs. And as we return to normality, we are thrilled to start the search once again for this year's brilliant new products and to give them the recognition they deserve." 
Product of the Year is now open for entries (closing date: 31st July). Brands can enter the award here: https://www.productoftheyear.co.uk/
Source: Product of the Year