Dentsu UK&I's Carat UK has secured a brand-new partnership between MOWI Salmon and ITV1 & ITVX's brand new peak time series Next Level Chef, fronted by Gordon Ramsay, launching on Wednesday 11th January 2023.
The broadcast sponsorship is MOWI's first in peak time and idents featuring their premium Scottish salmon fillets and slices will appear around the new eight-part series airing at 9pm on Wednesdays.
Next Level Chef takes place on a three-storey skyscraper, made up of three unique kitchen spaces, and sees 12 contestants show their talent and ingenuity each week to avoid elimination.
In a ground-breaking formula, the contestants are a mix of talented home cooks, social media stars and professional chefs – each battling to work with the best ingredients and fighting to cook in the luxury top level kitchen each week. They're all hoping to win an incredible prize of £100,000 and a 12-month mentorship from Ramsay and fellow mentors, Michelin Star Chef and Gordon's former protege, Paul Ainsworth and American Chef and breakout star of Next Level Chef US, Nyesha Arrington.
The new partnership with MOWI was brokered by Carat UK's team in Edinburgh, working with fellow dentsu agency DENTSU CREATIVE, including Gleam Studios who are responsible for the idents.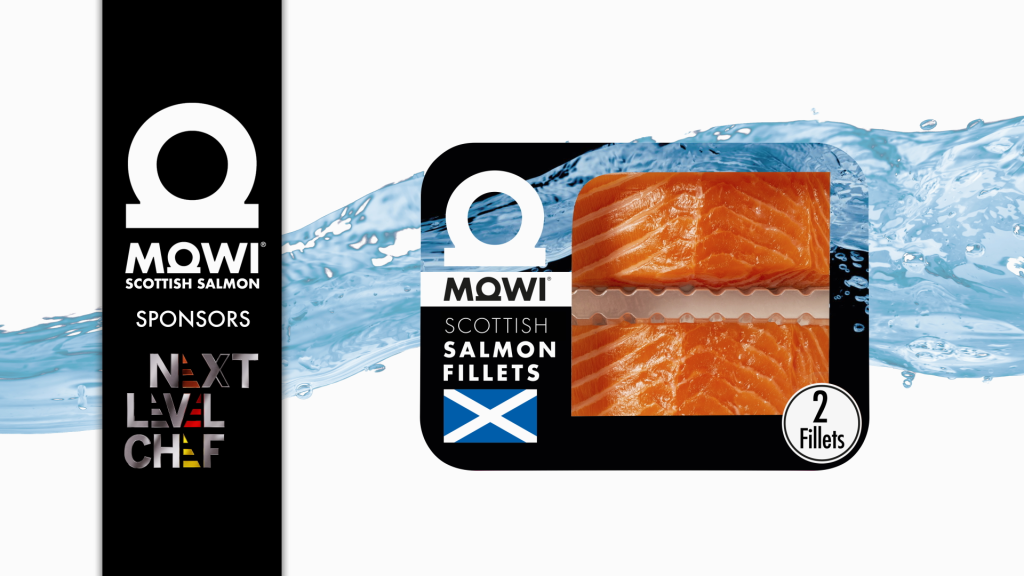 James Cowan, Head of Sales for MOWI Consumer Products said: "Despite times being tough, MOWI salmon continues to invest to inspire consumers and generate the desire to eat salmon. Many consumers will be cutting back on expenditure such as eating out so partnering with Next Level Chef places MOWI Scottish Salmon in consideration for a special meal at home. MOWI is perfect to create restaurant worthy meals at home and we hope that Next Level Chef will inspire many to try something new for themselves."
Michael Courtney, Client Director, Carat UK said: "We love working with fellow Scottish business MOWI. ITV1's Next Level Chef provides the perfect opportunity for the brand to showcase their premium Scottish Salmon to a food loving audience at scale. This partnership is a brilliant example of how our clients can benefit from dentsu's wider network of expertise."
ITV director of creative and digital partnerships Bhavit Chandrani, said: "We are delighted to be working with Mowi and dentsu on this epic new cooking challenge show. By associating with the show, its star Gordon Ramsay and its ambitious scale and intent, the aim is to help them take their brand to the next level."
Source: Carat UK