Channel Factory, the global brand suitability and ad performance platform for YouTube, has announced three key changes to its executive board across EMEA and APAC, with Mattias Spetz to lead both regions as Global President, while Robin Zieme is promoted to lead the company's strategy and vision, and Simon Barnett joins as Sales Director for APAC to drive further growth in the region.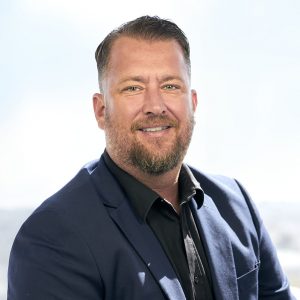 Channel Factory has achieved record growth in the past year, growing more than 300% from 2020 to 2021, and as a result, continues to invest in these regions to support its clients and to help push the importance of customised brand suitability up the agenda for brand marketers and the industry as a whole.
"Channel Factory sees a real growing need for safety and suitability across both the SEA market and globally, and is investing in hiring the right talent to bring this to market," commented Mattias Spetz, President EMEA & APAC for Channel Factory. "The top holding companies globally are investing in brand safety, and have asked us to support them in their efforts to increase brand suitability, and deliver campaigns that are efficient for them across key regions. While brand safety may be a newer topic in this market, efficiency and reduced waste is a tale as old as time, and we look forward to helping to educate the market and partner with brands and agencies globally to help them deliver better performing and engaging campaigns."
Zieme moves into his new role as CSO reporting directly to Tony Chen, CEO, where he will develop and execute strategic initiatives to drive further financial growth and client acquisition in line with the company's overall vision. Zieme brings more than a decade of experience as a global business leader in digital media and technology with an entrepreneurial mindset and disruptive approach to the traditional business model.
"We are at an exciting turning point for advertising, where we are being rightfully forced to inject more care and conscientious creativity into our strategies," said Zieme. "Today's consumers want to be approached by brands that care about their interests as well as their overall environment – and this has a massive impact on the way in which brands and advertisers reach, identify, and engage with their audiences. At Channel Factory, we believe in this 'duty of care' and part of our vision going forward will be to help educate the industry and support our clients with developing the right advertising strategies in line with their marketing values and consumer needs."
Barnett echoes this vision with his on-the-ground insights. He joins the APAC team with more than a decade of experience in digital marketing, having worked across contextual ad networks, video content and distribution businesses throughout his career. Most recently, he was Head of DAZN+ SEA, where he created and implemented a tailored platform and revenue model for publishers. Prior to DAZN+, he helped launch Catcha Digital Asia in 2010, before moving to Newscorp as VP of Sales, where he was instrumental in leading and executing several exit strategies for the company. 
"We see that advertisers are increasingly demanding brand safety controls for their campaigns," said Barnett. "We want to help advertisers take a leap forward in their approach to brand and contextual suitability, which will ultimately lead to achieving their goals and improving the overall efficiency of their buying. Context drives performance for brands – Channel Factory has the tools to enable this for brands and I am looking forward to leading this conversation in the region."
These movements across EMEA and APAC come closely off the back of recent news in the US where Channel Factory has promoted Jed Hartman to US President and appointed Jeremy Haft as the new Chief Revenue Officer to support rapid growth across the North Americas.
To learn more about Channel Factory, please visit www.channelfactory.com. 
Source: Channel Factory