It was November 2013 when mysterious circles and strange hooded men were spotted on football fields in major cities around the world. The mysterious figures turned out to be aliens, challenging the world to a galactic war. Since then, legendary footballer Franz Beckenbauer has been charged to lead a planet-defending team "Galaxy 11", whose members include Lionel Messi, Wayne Rooney and Cristiano Ronaldo, to fight the aliens. And now, in the latest "Galaxy 11 Training Video", fans can get a sneak peek at the hard training that the players are undertaking using the Samsung Galaxy S5, Gear 2 and Fit.
The Galaxy 11 campaign aims to invite fans to enhance their football experience through carefully designed, multi-layered marketing. In order to merge fans' universal love for football and its devices, Samsung and its partner Cheil Worldwide combined the worlds of sports and entertainment.
"Why football, amongst other sports? Because we value the power of football to bring people together and to unite them as a global community through their passion for the sport", said Hoon Kang, Director of Global Marketing at Samsung Electronics."Samsung's marketing history has been about creating unique campaigns and the Galaxy 11 is the latest example of an innovative campaign that enhances consumer's everyday experience in new and unexpected ways. The Galaxy 11 Training Video, in particular, displays meticulous attention to story and choreography, therefore visually highlighting Samsung's cutting-edge mobile devices – Galaxy S5, Gear 2 and Fit. I hope fans around the world continue to support the Galaxy 11 team in defending our planet while enjoying the multi-platform campaign extensions, such as the Galaxy 11 World Tour and mobile games."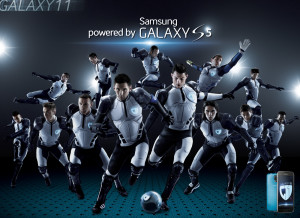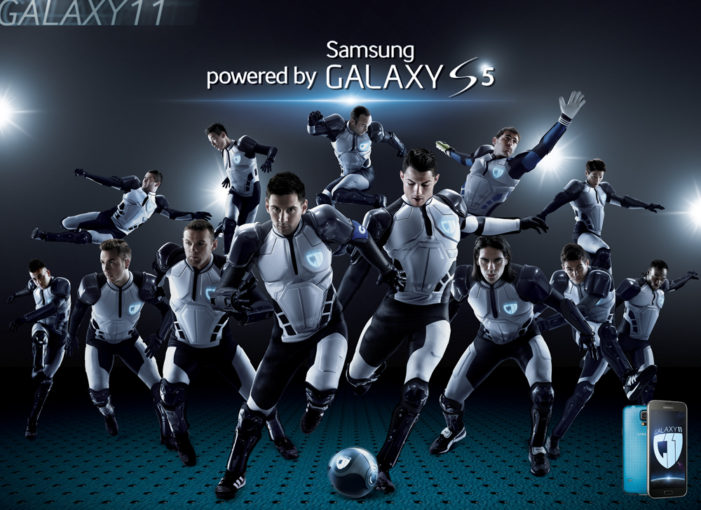 Moon-kyo Lee, Cheil's creative director, added, "Unlike most other campaigns using top notch footballers, the Galaxy 11 campaign has created a new entertainment experience based on sci-fi imagination; a football showdown against aliens. The Galaxy 11 Training Video allows fans to watch the heroic players' rigorous drill to save the planet, as well as to learn the features of Galaxy S5, a secret weapon to further upgrade their skills and powers."
The Galaxy 11 campaign embraces the competitive spirit of sports, the star power of the players and the actual features of the mobile devices; helping to generate over 18 million Youtube views in a week.
Coinciding with the release of the Galaxy 11 Training Video, Samsung kicked off the Galaxy 11 World Tour, a series of Galaxy 11-themed interactive studios visiting different cities around the world including London, Milan, Dubai, Shanghai and Sao Paolo. Fans will have a chance to meet the Galaxy 11 players as well as experience a virtual football practice via Samsung's mobile products.
Samsung has also released four Galaxy11-themed mobile games which allow fans to enjoy the Galaxy 11 campaign anytime and anywhere. They can test their own virtual football skills and even play against the Galaxy 11 team.