Digital marketing agency Clicky Media have appointed a new board of directors as the business sets its sights on expansion.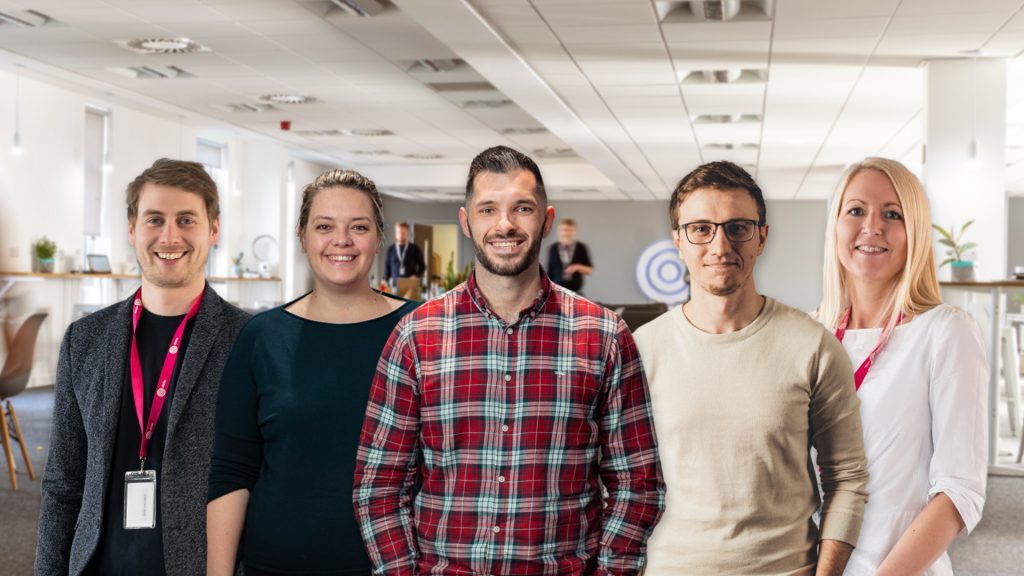 With over 14 years of established relationships and award winning results for their clients, following another consecutive year of growth, the business has set out a new vision for its future.
As a proudly independent agency that puts it's people at the heart of what they do, Clicky has outlined ambitious goals to take their success to the next level by appointing its first board of directors to drive the strategy.
The five new roles will all be internal promotions and will be critical to the evolution of the agency as it continues to develop and enhance its offering, reach wider markets and become an industry leader across its ESG commitments.
Sam Gadsby, who happened to be the first employee at Clicky, is taking the new position of CCO after playing a considerable role in the growth and success of Clicky since its inception. 
Oliver Yeates, Founder & CEO commented on the appointment of the new CCO;
'Sam's devotion and drive to constantly innovate and his commercial acumen make the promotion an obvious choice and will enable him to lead the business to succeed in meeting our long-term vision.'
Further appointments include Abby Wasik, formerly Head of Client Services, now Client Services Director, overseeing client engagement and operational excellence.
Alex Wright, formerly Head of Search, will be leading the overarching performance marketing offering, enhancing the services provided to clients at scale in his new role as Performance Marketing Director.
David Berry, will be appointed Client Performance Director, focusing on the agency's expertise and standard of knowledge, driving transformational change for clients.
Spearheading the new board and overseeing the overarching day-to-day success of the business will be former Agency Director Laura Hothersall who has been appointed the agency's new Managing Director. She had this to say about the appointment of the new board of directors:
"It is an exciting time for Clicky. We are setting up for expansion and growth. The new board of directors will be focused on delivering excellence for our clients, through our client experience, the quality of service delivered, and the results we are able to achieve. To do that, we have a strong focus on people development, career progression and training for our team, as well as recruiting best-in-class talent. The new structure will allow for our existing team's promotions and provide a scalable structure as we embark on our next stage of growth. 
As we scale, we are investing in a programme of becoming a sustainable business, setting in place targets for what we give back to the environment and community, as well as holding ourselves accountable to professional standards for corporate governance".
If you're interested in working for Clicky at this pivotal stage of expansion they are currently recruiting for a number of roles including Head of Operations, Paid Media Specialist, Front End Developer and a Financial Controller. 
Source: Clicky Media