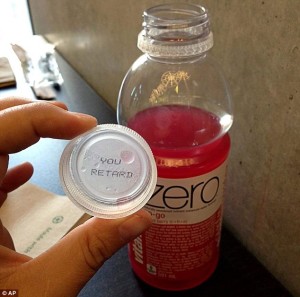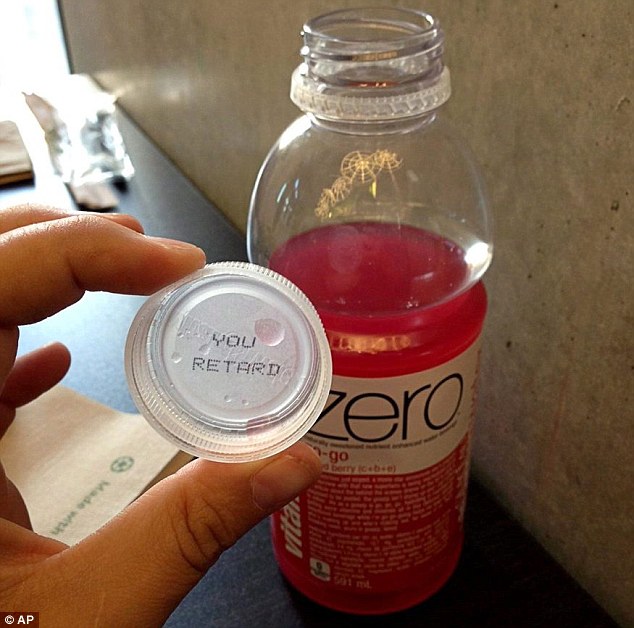 Coca-Cola has apologised after a promotion it was running for its Vitaminwater brand in Canada resulted in 'You Retard' being printed on one of its bottle caps.
Playing off of Canada's bilingualism, the promotion put a random English word with a French word. In this case, the English 'You' was put with 'Retard' which in French means late.
Found by Blake Loates, – whose sister, Fiona, has cerebral palsy – she sent a picture to her father who proceeded to complain to Coca-Cola.
Doug Loates told the drinks giant that: "the R-word is considered a swear word in our family," and asked "What would YOU do if you opened up your bottle of Vitamin Water and on the bottom of the lid it read, 'YOU RETARD? I bet you'd be pissed if you had a Fiona in your life!"
He ended by saying: "Can you imagine if SHE had opened this bottle???"
Coca-Cola responded by saying that it had a system in place to review the printed words, but that that system had failed. A spokeswoman said: "We did not mean to offend at all. We are certainly very apologetic for this oversight."
Coca-Cola has reportedly shut down the Vitaminwater promotion and destroyed any remaining lids.