A new film from Genexa and co:collective tells the story of two dads – the founders of Genexa – who discovered that the OTC drugs we are all familiar with contain unnecessary chemicals as inactive ingredients, like artificial dyes, talc, parabens, and even allergens like lactose and gluten. 
The film was created in partnership with co:collective and marketing agency Known, who led the production of the creative. The mixture of techniques used in the ad have created an entertaining and thought-provoking film that puts Genexa's message across in a friendly and approachable way. There is a 60-second, a 30-second, and three 15-second films in the campaign, which will run on connected TV, YouTube and social. 

Steph Price, Creative Director at co:collective, says: "Things are totally different when shooting during COVID. During the actual shoot, it's easy to focus on the shoot itself because you're essentially inside the camera. And when it comes to post-production, we realized early on that because we aren't in the same room to play around with the edit, sound, and color, we needed to do our best to simulate that in-person interaction. It was  essential, and a much faster way to get on the same page. Also, huge shout-out to the voiceover artists out there who were serving as both talent and tech support!"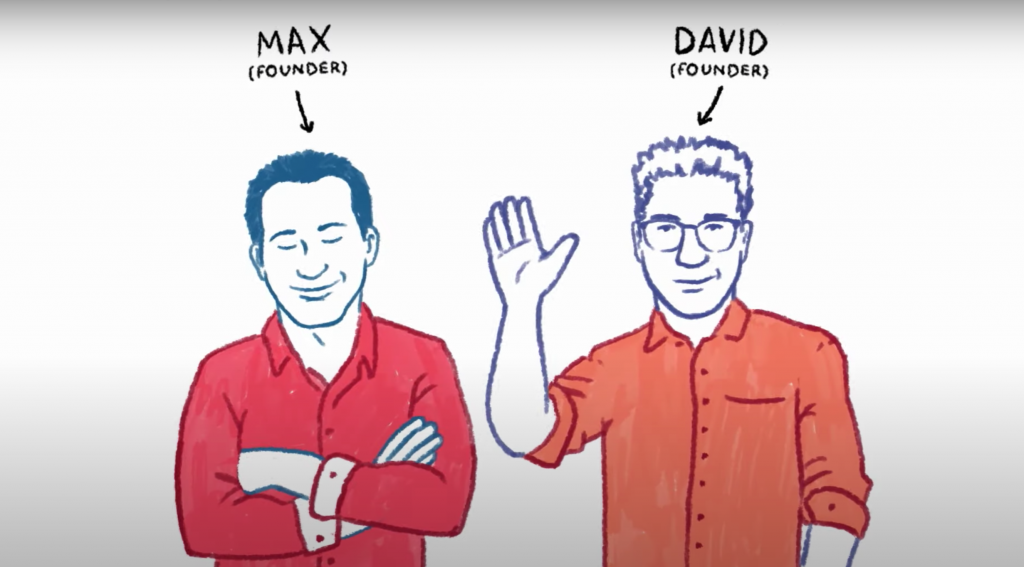 Max Spielberg and David Johnson – the dads – wanted a better way to get better, so they created medicine with the active ingredients we need (such as acetaminophen), but used only natural ingredients as the inactives. They built Genexa as a totally new kind of medicine company. One that puts people first, strives for the healthiest ingredients in all of their medicines, and is deeply dedicated to getting people the medicines they rely on in the cleanest way possible.
After a year of partnership building the Genexa brand, co:collective and Genexa have chosen to launch their first major media effort with this film to break down a real issue in the drug space. Kelli Lane, managing director of co:collective and interim CMO of Genexa said: "What we do is important, but why we do it is even more so. Genexa is a company motivated by improving people's health. So the only way to launch this first campaign is with the real story behind the company – and behind the medicine we're all so used to taking and giving to our kids."
Brian Perkins, former Worldwide Chair, Consumer Pharmaceuticals & Nutritionals and Genexa Board Director, said: "Genexa is pioneering clean OTC medicines, being the first company to develop a line of novel products free of any chemical inactive ingredients. With the strategic and creative help of co:collective, we are also bringing that same sense of innovation and creativity to every aspect of our marketing plan.  There's never been a clean line of OTC medicines before and there's never been an OTC spot like this before."
Campaign credits:

Ty Montague, Co-CEO, co:collective
Rosemarie Ryan, Co-CEO, co:collective
Kelli Lane, co:collective MD, Genexa CMO
Stephanie Price, Creative Director, co:collective
Charlie Glassman, Copywriter, co:collective
James Pacitto, Art Director, co:collective
Marilyn Markman, Strategy Lead, co:collective
Max Novoa, Strategist, co:collective
Allie Guggenheimer, Client Engagement, co:collective
Dani Rebellon, Production Manager, co:collective
Brad Roth – Partner & President, Known Studios 
Mark Feldstein – Partner & President, Known Studios
Jody Friedericks – SVP, Brand Creative, Known Studios 
Matt LeBoeuf – VP Consumer Brands, Known Studios 
Taryn Guerrera – Senior Account Director, Known
Stephen Kirklys – Senior Animation Director, Known Studios
Mike Dobbs – Director of Consumer Brands, Known Studios 
Shawn Kelley – Senior Project Manager, Known Studios 
Anne-Marie Drummond – Senior Post-Production Producer, Known Studios 
Soyeon Kim – Illustrator & Animator, Known Studios 
Christian Argueta – Lead Senior Animator, Known Studios
Forrest Brown – Senior Animator, Known Studios
Dayne Tanioka – Lead Editor, Known Studios
John Bacon – Assistant Editor, Known Studios 
Grant Cornish – Composer, Known Studios 
Rob Tremain – Audio Engineer, Known Studios
Source: co:collective