Common Good, formerly LRXD, the original health and happiness agency, has named Jenna Capobianco as executive creative director and Brent Marcus as VP-Strategy, Common Good Founder and CEO Kelly Reedy announced today.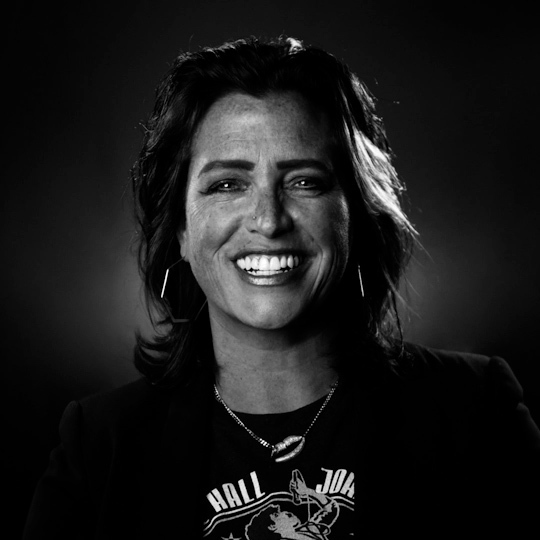 Capobianco will lead the charge in the creative talent department as she takes the helm as the agency's first ECD. Before finding herself at Common Good, she worked at Wieden + Kennedy Amsterdam, Fallon New York, Leagas Delaney London, and Hal Riney San Francisco. She has freelanced with CP+B LA, BBDO New York and TBWA London.
Over the years, Capobianco has helped build iconic brands that include Nike, adidas, Starbucks, Disney, Amazon, Time Magazine, The North Face, Nintendo, National Geographic Channel, Beaver Creek, Vail, Elle Magazine, Credit Suisse, 24 Hour Fitness, Ray-ban, Kraft, T-Mobile, Ancestry.com, CVS, Colorado Lottery, Peet's Coffee, S'well and Oakley.
"Jenna's experience combines strategic thinking, creative horsepower and a deep understanding of brand architecture and its touch points. Jenna has an innate optimism, energy and love of innovation as well as an ability to build rich relationships with clients and teammates," said Kelly Reedy. "She makes the perfect addition to our growing team."
"Joining Common Good and helping lead an agency that champions health and happiness as its purpose is a dream. Right now, the agency is reinventing itself in the best of ways. With the convergence of a purpose like this, an incredibly talented team, and a real emphasis on strategy and futurism, it's going to be an incredible journey," Capobianco said.
Marcus will lead the strategy department, continuing to grow the agency's branding services and working with creative and media teams to develop fully integrated campaigns. Prior to Common Good, he worked with agencies including the IPG Media Lab, Wieden + Kennedy, On Board Experiential, and SciFutures. He has also worked with clients as a private consultant.
Marcus' strategy and innovation clients have included Visa, Nike, Intel, Honda, Samsung, General Mills, Coca-Cola, Amazon, IBM, The Chicago Museum of Science + Industry, Crayola, VMWare, Facebook, Google, and Target.
"Brent has dramatically impacted Common Good already with his consumer-centric point of view," Reedy said. "He removes the clinical corporate lingo and marketing spin often found in strategy and replaces it with tangible insights that create a more meaningful relationship with real people."
Common Good is on a serious roll, having won nine new accounts in nine months. Adding new clients to the roster such as Alterna (previously Blacksmith), which manufactures green steel; POSSIBLE, a new clean-ingredients performance brand; and Renzo's, a vitamin specially formulated for kids, is fueling the Common Good momentum.
Source: Common Good