Currys PC World has unveiled and launched two new festive ads in its latest Christmas campaign, which shows its colleagues filming themselves testing tech at home with their families over the holiday season.
Currys PC World will show the nation how it is ready to serve its customers with a full range of state-of-the art home tech at unbeatable prices, available online, and a brigade of best-in-class tech experts; on-hand to help ensure we all have a Happy Christmas. 
The two festive ads see Currys PC World tech expert colleague, Jake, 'take his work home with him' as he and his family test and enjoy new technology from Google and LG over the festive period. One ad sees the family use a range of Google Nest products for a more 'connected Christmas' (offer valid from 18/11/20 to 01/12/20) and the other sees Jake equip his home cinema with a brand new LG OLED TV so everyone can sit down and watch Christmas movies in style.
In addition, Currys PC World also debuted another ad in time for English lockdown last Saturday 7th November, highlighting its range of adapted online services as physical stores are temporarily closed nationwide. Created in just under 48 hours so it could be broadcast in time for the start of lockdown, the retailer's ShopLive and Order & Collect services take centre stage in the ad, reassuring customers they can receive face-to-face advice from tech experts online and order and collect products from stores. ShopLive is the recently launched service from Currys PC World which connects customers to a video chat with one of its tech experts, helping customers work out the right tech option for them.
In the run up to Christmas, Currys PC World will also run a collection of dedicated spot ads highlighting amazing exclusive deals across its full range of products.
Currys PC World's new peak season campaign follows a refresh of its brand identity earlier this year, which includes a new bright and optimistic visual identity for both in-store and online shopping, as well as a renewed focus on its range of amazing tech and amazing tech experts to help customers make decisions.
The tech retailer revealed that this new approach is proving popular with its customers, with new data revealing consideration for the brand has grown 14% since the rebrand in July.
Elsewhere, Currys PC World has also implemented new innovations this year to provide a more personalised service for customers online during the peak season. This includes running ads this month that tells customers where their nearest store is for Order & Collect, as well as more personalised tech recommendations featured in advertising.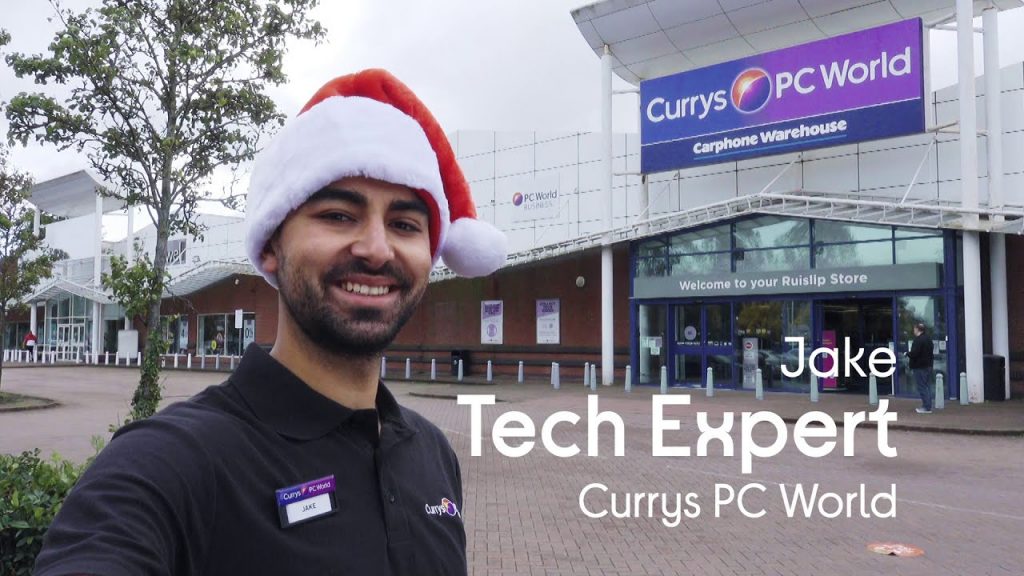 Corin Mills, Head of Brand and Advertising, Dixons Carphone: "There's no denying that we're in for a unique Christmas this year and everyone is needing to adapt, including us. However, we are committed to making sure it's still a special one. We're proud to be able to show that we provide colleague tech expert advice; through running ads showing our colleagues testing the tech at home and encouraging our customers to talk to them directly through our ShopLive service. Our tech experts are already standing by and are ready to help people with their purchases."
CREDITS
Project:
Dixons Carphone plc
Client name & job title:
Currys PC World 'Amazing Tech'
Brief (in one line):
Our colleagues put the tech we sell to the test in their real lives.
Creative Agency:
AMV BBDO
Creative Directors:
Alex Grieve
Creative:
Neil Shanlin
Agency Planner:
Matt Hardisty, Alice Aldridge
Agency Account Team:
Alex Bird, Alex Smith, Fran Goring
Agency Producer:
Rebecca Scharf
Media Agency:
Spark Foundry
Media Planner:
Sally Brooks & Alice Whitmore
Production Company:
Flare
Director:
Joe Shaw
Production Co. Producer:
Claire Nolan & Pranav Arya
Source: Currys PC World