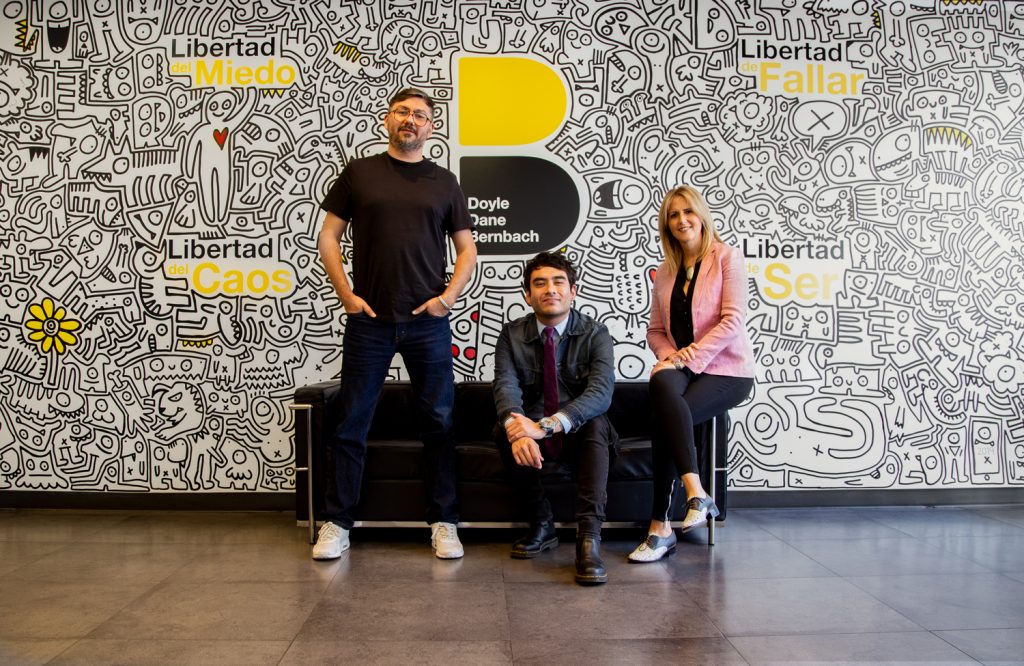 DDB Latina announces changes in one of the most emblematic agencies of DDB Worldwide. Carmen Julia Corrales, with extensive experience in the Latin American markets and previously based in Mexico — where she successfully led communication and advertising agencies specializing in data, e-commerce, media and technology, with special emphasis on digital marketing — assumes the presidency of DDB Mexico. The executive arrives to the agency with a fresh vision and with the intent to lead DDB Mexico towards the expansion of the business in the local market.
On the other hand, as part of the plan designed to take DDB Mexico to its next phase of growth in the country, and since Creativity is, and always will be, DDB's mantra, Mexico reinforces the creative direction of the agency. David Espadas joins the team as the doupla and Creative Co-Director of David Castellanos. David Espadas arrives with a successful creative career after having worked in some of Mexico's most prestigious creative agencies.
"I join DDB Mexico's talented team at a moment in which we continue to revive our growth culture in terms of creative ambition to release emotions on a scale, finding opportunities for our clients' businesses that can be served from e-commerce solutions, data science, digital and shopper marketing, among others, and above all, having the best possible place for our talent to be leaders in their disciplines," shares the new President of DDB Mexico.
"Passion needs to be nurtured. Joining DDB Mexico is a big challenge as it is a very passionate agency, it always cares about having great ideas. Our goal will be to make sure that these ideas are produced and executed in the best possible way," shares Espadas with his arrival to the team.
"I am very excited about Carmen's arrival to DDB Mexico. Her addition represents a huge and tangible effort in the transformation of the agency towards a new era of innovation. On the other hand, David Espadas and I are reinforcing the creative team with a new vision and energy. It's a great moment for DDB Mexico," adds Castellanos.
"We welcome Carmen as the first woman to lead one of our agencies, and David Espadas, who along with David Castellanos,  will surely take the creative reputation of one of our most emblematic offices to the next level." "We are committed to help our clients' businesses grow in Mexico through our Creativity," shares Juan Carlos Ortiz, President & CEO of DDB Latina.
Source: DDB Latina