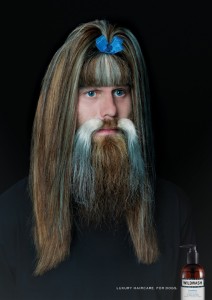 Andrew Cooper, the latest Diet Coke "hunk", has teamed up with BETC London to launch the first campaign for his range of dog shampoos.
The three print ads launch today and feature male models with hair styled to resemble different dog breeds, to promote WildWash, Cooper's luxury dog shampoo brand.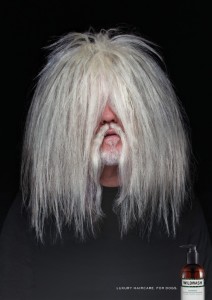 The three men appear as 'The Shitzu', 'The Poodle', and 'The Old English Sheepdog'.
BETC London, the agency behind February's Diet Coke "gardener" spot, created the work.
"Gardener" starred Cooper mowing a lawn. He is watched by a group of women as he opens a fizzy can of Diet Coke that sprays his shirt, which he then removes.
The print campaign will run in consumer lifestyle magazine and the images will form the basis of WildWash's brand identity in promotional materials.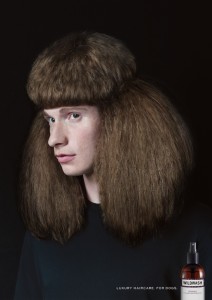 The creative team at BETC London was Sigi Egedal and Oli Rimoldi and the head of copy was Clive Pickering. Louise Sloper was the designer.
Photographer Simon Harris shot the images and the canine hair styling was from the stylist Sally O'Neill.
Neil Dawson, the executive creative director of BETC London, said: "As well as being a highly successful model, Andrew Cooper is an entrepreneur and an animal lover.
"We are very excited to be working with him again, this time on his own venture."
Cooper has run the pet boutique Mutz Nutz in London for 10 years. He launched WildWash with his wife Jane and claims the brand is the UK's first all-natural pet grooming company.