Full service content marketing agency, HDY Agency, has further bolstered its senior operations team after appointing its first Creative Director, Paul Power.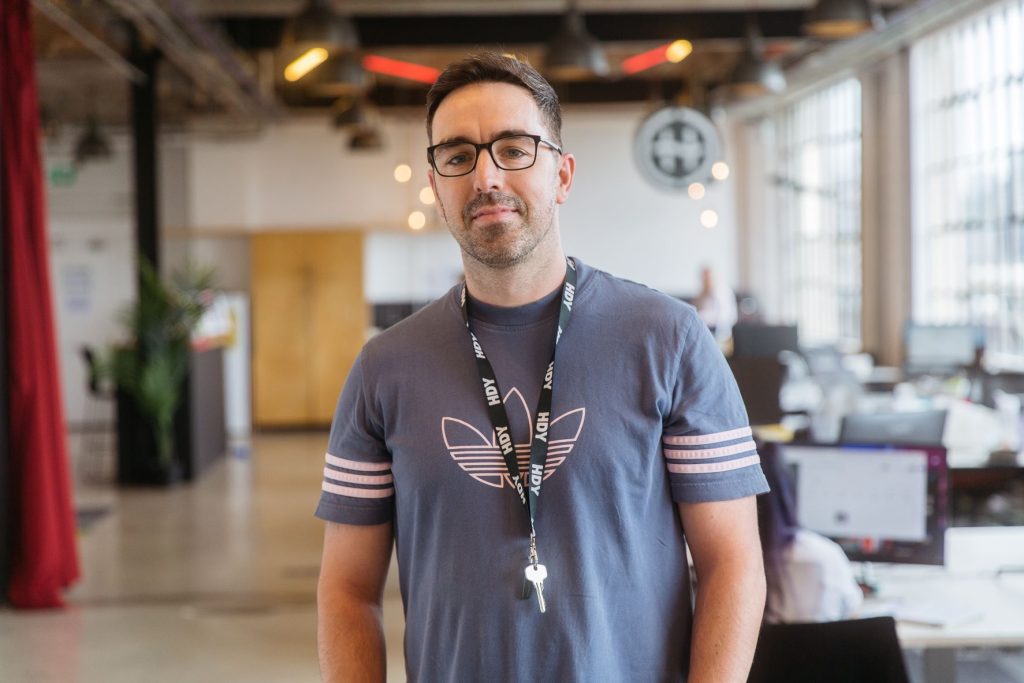 Paul joined the Digbeth-based creative agency as an Art Director in September 2020, and during that time the agency has experienced rapid growth and has secured international clients.
Bringing more than 10 years of creative and design experience to the role, his recent promotion to Creative Director will play an integral role in growing the agency's Creative Content Studio. As well as a team of graphic designers and art directors, HDY Agency boasts a motion graphics team which includes videography, photography and content channel specialists including TikTok and Instagram experts.
HDY Agency was co-founded by Global broadcaster Ed James and accomplished marketeer Angel Gaskell in 2018. The creative agency boasts an international portfolio of clients and has impressive growth ambitions for the next 12 months.
Commenting on his appointment, Paul Power said: "When I first joined HDY last year, I was given the brilliant – but rare – opportunity to take ownership of the company's creative direction and the freedom to build our team of creative talent.
"I'm passionate about leading by example and putting happiness and wellness at the heart of our team. It's all about giving people the right tools they need to thrive creatively, commercially and personally." 
Angel Gaskell, co-founder of HDY Agency, said: "After a solid year of new client wins and an ever-expanding creative team, Paul has excelled in working collaboratively with the agency to produce award-winning work and winning international projects. Our recruitment drive this year has been about appointing the right talent to produce world class content.
"Paul represents the perfect balance of creativity, while fully understanding how to commercially grow the business. He's well and truly proved himself as a leader over the past 12 months and we're so excited to see what he achieves in his brand new role as Creative Director."
Specialising in developing creative campaigns, amplifying social moments, crafting killer strategies and making stand-out content, HDY spans a full spectrum of services and expertise which is split into three core areas: Creative Content Studio, Performance Digital Marketing and Organic Content covering digital, social media and email marketing, design, brand development, PR, experiential, influencer marketing and search engine optimisation.
Source: HDY Agency