Adaptation of Backstreet Boys track brings humour to the 'Refreshingly Irish' campaign 
DLMDD, the  music supervision and sound branding agency, has produced the new soundtrack to Diageo's Rockshore Lager as part of its Refreshingly Irish campaign, with a witty parody version of Backstreet Boys' As Long As You Love Me.  
With a nod to Irish humour, the soundtrack is centred around the idea that you can take the mick out of your friends because you love them.
Working in partnership with M&C Saatchi, DLMDD took a classic Backstreet Boys song and adapted the lyrics to create a fun and engaging parody with the lyric changes informing the vignettes on screen. The soundtrack was recorded in Dublin with the lead vocal sung by actor Luke O'Reilly.
Sascha Darroch-Davies, co-founder of DLMDD, comments:  
"Refreshing lager, Irish humour and a catchy Backstreet Boys track – what's not to love? We were delighted to work with our brilliant partners M&C Saatchi and Diageoto soundtrack the new advert for Rockshore Lager. Getting a vocal performance from actors is not always straight forward, we were lucky with Luke (who plays the lead) that he could hold a tune and was up for some boot camp coaching to achieve a great perfomance"
Linda Bradley, Head of Beer, Diageo Ireland, said: "With this original, refreshing creative approach, we are confident that our new brand platform can help us build a meaningful and distinctive place in Irish consumers' hearts and minds."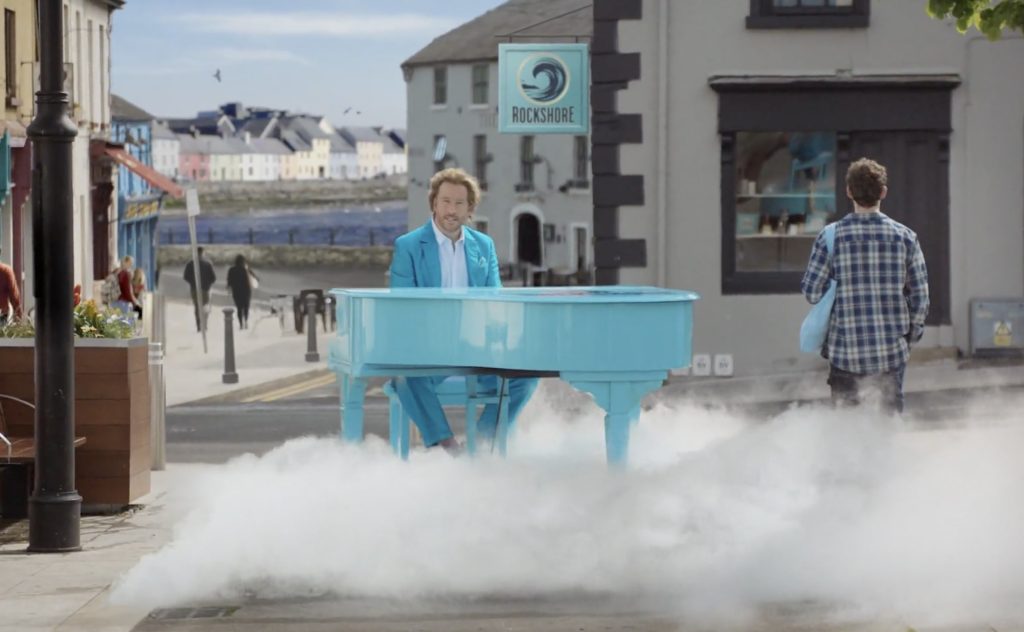 Guy Bradbury, Creative Partner, M&C Saatchi London, said: "From the very start of this campaign, we wanted to create a distinctive creative platform, that was true to the nature of real Irish friendship. We've taken a classic love song from the Backstreet Boys and subverted it to make something memorable."  
Source: DLMDD