Serviceplan Innovation and Dot Incorporation have made it their mission to provide visually impaired and blind people with greater inclusivity and independence. The two companies have taken another step forward in this endeavour with the Dot Go app, a community-driven platform that recognises objects and distances, and connects these to specific actions. The app will be available to download from the App Store for free from early December.
People with visual impairments face many challenges in daily life, whether when shopping, visiting an exhibition, using public transport or crossing the road. With the Dot Go app, Dot Incorporation and Serviceplan Innovation have created a platform that can be used to recognise objects and distances, and connect these to actions. Dot Go helps the visually impaired to navigate the world, find objects and automate daily tasks which enable them to lead a more independent life.
Every object can be connected to every action – and the possibilities are endless. Tasks that once required many different, not always freely available apps, can now be performed with the aid of one single app. For example, when the Dot Go app is used to identify a work of art, it can be programmed to open and read out the appropriate Wikipedia page; when it identifies a STOP sign, the app can make the smartphone vibrate; and when locating a bus stop, the app can be set to automatically read out the corresponding timetable.
Serviceplan Innovation has worked with the South Korean company Dot Incorporation and Serviceplan Korea to develop, design and implement the platform. The digital development studio Hyperinteractive was responsible for the project's technical development and prototyping. After an 18-month development period, Dot Go will be available to download for free from the App Store from early December.
Alexander Schill, Global CCO of the Serviceplan Group: "Dot Go is a great example of what can be achieved with the right partnership and when working with other specialists: namely the development of highly useful technologies with the power to change the world. I extend my gratitude to our many partners who worked on this project with so much passion and dedication."
"Dot Go is a game-changer, and we immediately fell in love with the project. We are very proud to have helped out on this project with our creative and technical expertise!", says Dieter Pries, founder and CEO of Hamburg-based Hyperinteractive.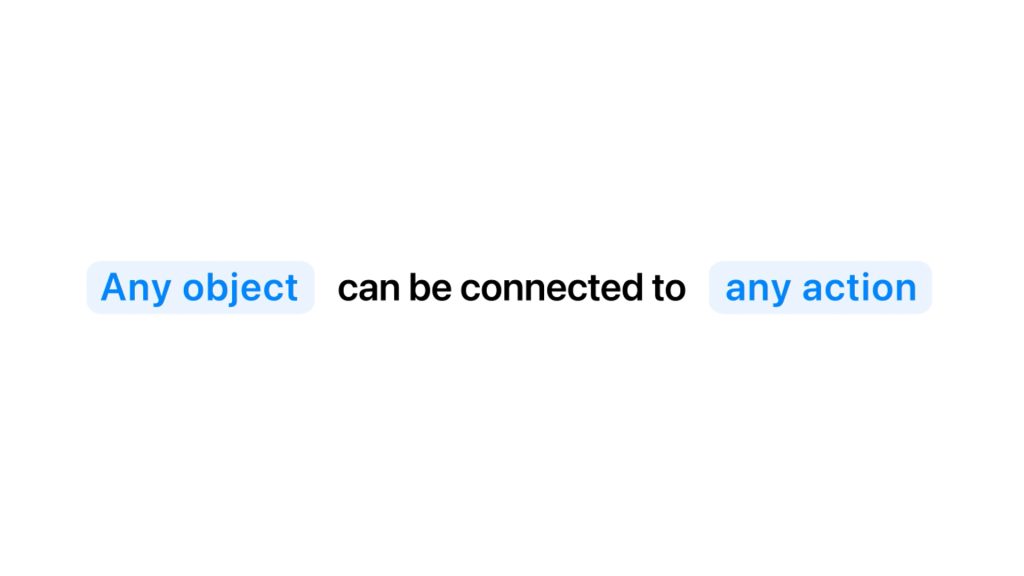 Dot Go is more than an app – it's a platform.
The principle behind Dot Go is as follows: LiDAR sensors are used to measure the distance to objects. Based on the existing presets of other users or one's own presets, the object is initially identified and classified before a previously determined internal (sound, vibration, etc.) or external (timer, opening a website, etc.) action is then triggered on the smartphone according to an "if this, then that" principle.
Dot Go is not just an app, but also a platform that allows the user to add their own presets and share these with other users. Eric Ju Yoon Kim, founder and CEO of Dot Incorporation, explains: "Dot Go is customisable and infinitely scalable. The platform gives people with visual impairments the freedom to create barrier-free solutions for themselves and others – and to share these solutions with the community. I am incredibly proud that this idea will make daily life considerably easier for millions of people around the world.
Partnerships are the key to growth.
Dot Incorporation and the Dot Go app were recently selected by the Inter-American Development Bank as one of five tech-start-ups to receive over 100k in funding. The objective: to collaborate with the "Wheel the World" organisation, an inclusive travel service for people with physical disabilities, to offer holidays to visually impaired people living in, and wishing to travel to, Latin America from spring 2022.
Partnerships are essential in order for Dot Go to grow. Brands, organisations and institutions that want to provide barrier-free access can utilise the existing technology, use Dot Go to cost-effectively create presets and share these with the Dot Go community. With the platform approach, Dot Go lowers the cost and effort associated with developing individual apps.
Dot Incorporation – making the world more accessible
In collaboration with Serviceplan, Dot Incorporation continuously develops solutions that make the world a little more accessible for people with visual impairments. This began with the launch of the Dot Watch, the first Braille smartwatch, in 2015, followed by the Dot Mini, Dot Translate and Dot Public. Serviceplan and Dot Incorporation have been recognised for these innovations with several prestigious awards – most recently for Dot Go, which won Bronze in the Digital Craft category at the Cannes Lions 2021 and is shortlisted at this year's Eurobest in Innovation.
CREDITS
Serviceplan Group
Alex Schill – Global Chief Creative Officer
Jason Romeyko – Worldwide Executive Creative Director
Matthias Harbeck – Chief Creative Officer Germany
Michael Wilk – Global Head of Art
Serviceplan Innovation
Franz Röppischer – Executive Creative Director
Lorenz Langgartner – Executive Creative Director
Eduardo Álvarez Lucas – Art Director
Sandra Valencia – Copywriter
Shruthi Subramanian – Jr. Copywriter
Kai West Schlosser – Jr. Art Director
Rohil Borole – Jr. Art Director
Dennis Fritz – Director und Motion Designer
Kevin Lausen – DoP und Motion Designer
Aušrinė Kurgonaitė – Creative Intern
Camille Nizet – Creative Intern
Thinh Nguyen – Creative Intern
Mirjam Olga Strzata – Creative Intern
Yago Guimaraes – Creative Intern
Raquel Vega – Creative Intern
Yamen Ibrahim – Creative Intern
Lorenzo Colnaghi – Creative Intern
Anastasiia Cherniavska – Creative Intern
Reinier Wortman – Creative Intern
Changkyu Ku – Creative Intern
Serviceplan Korea
Julia Kang – CEO & Managing Director
Kwangjae Lee – Executive Director
Junghwan Choi – Senior Account Manager
Bern Huh – Account Manger
Jihyun Seo – Art Director
Jiho Ahn – Associate Art Director
Yunjung Chae – Copywriter
Dot Incorporation
Eric Ju Yoon Kim – CEO
Ki Sung – CTO
Jae Seong Joo – CDO
Ahrum Choi – Director of Social Impact
Hyperinteractive
Dieter Pries – Innovation Director
Pavel Larionov – Creative Technologist
Saurabh Kakade – Creative Lead
Andrii Narinian – iOS Engineer
Alexander Soroka – Deep Learning Engineer
Alexander Patuk – Full Stack Mobile Developer
Karolina Woźnicka – QA
salty.fruits
Imad El Rayess – Creative Producer
Paulus Co., Ltd.
Kyungsin Kim – Producer
Saffaan Qadir – Director
Hee Won Han – Assistant Director
Yongsang Cho – Cinematographer
Handong Ryu – Production Assistant
Saliya Projects
Saliya Kahawatte – Consultant
Jacqueline Schottes – Creative Director
Dexxit
Florian Beijers – Consultant
Freelance
Lennert Schrader – Motion Designer
Niklas May – Creative Technologist
Ying Quan Tan – iOS Engineer
Heiko Steudten – DoP
Jung in Park – Consultant
Mouna Nifter – Consultant
Inês Ayer – Developer
Source: Serviceplan