This February, eBay brings you Cubid! A cheeky renaissance cherub and self-confessed anti-hero of Valentine's Day, who understands that some folk prefer the latest Yeezy V2s over a nuked ready meal for two. Cubid knows that the stuff people actually long for is sitting in their Watch Lists and that while dates might let you down, your YSL handbag never will!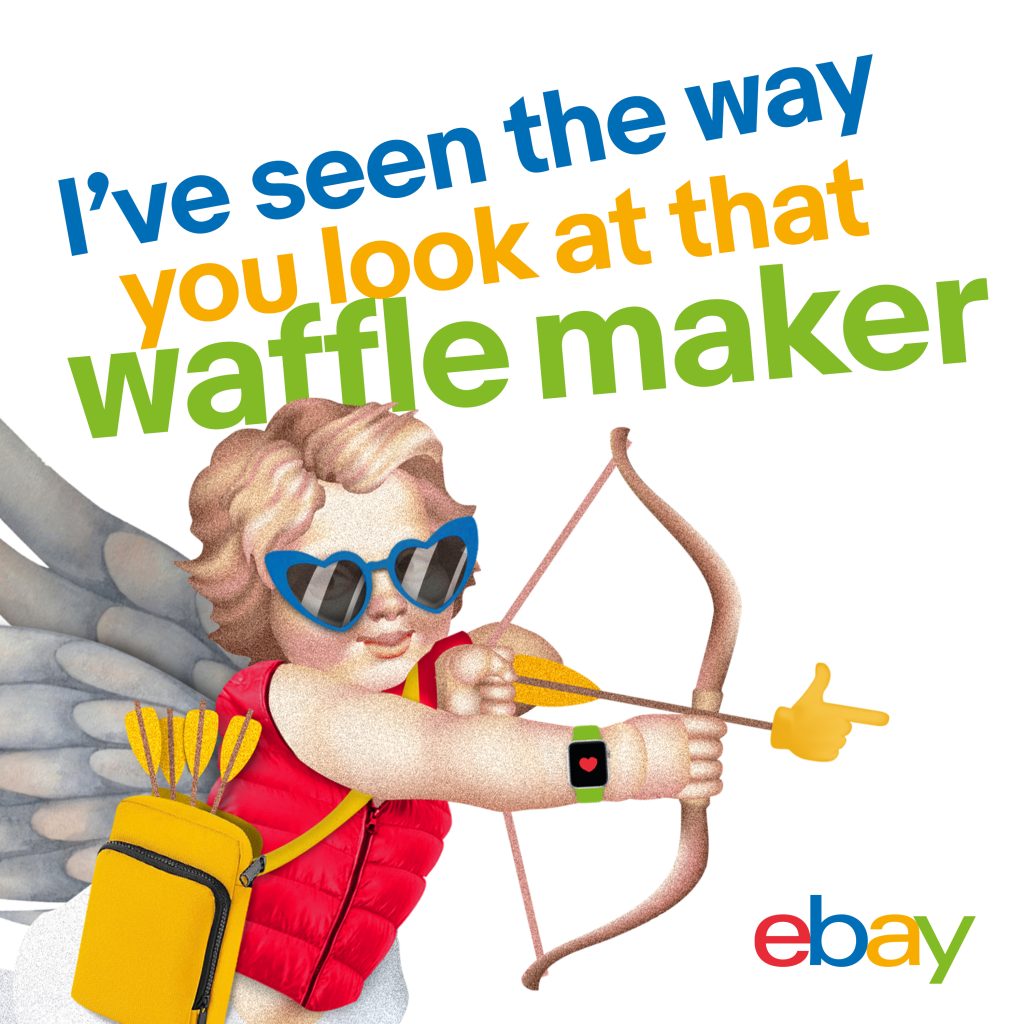 The new campaign by McCann London invites you to share a link to that Watch List item you've been longing for in the hope that Cubid might strike a winning bid on your one true love this Valentine's.
He'll be striking from 14th February across eBay social channels, using the hashtag #eBayCubid, bidding on much-loved Watch List items and surprising lovers of lovely things. The campaign launches with social media support from McCann LIVE and That Lot. Teasers for the campaign launch this week and will continue up until 14th February.
Credits:
Project Name: Cubid
Client Name: eBay
eBay:
Chief Marketing Officer: Eve Williams
Head of Brand Marketing: Alex Allcott
Social & Influencer Lead: Mary Cleary
Social Marketing Manager: Jack Francis
Social & Influencer Executive: Alice Brimicombe
McCann London
Creative Agency: McCann London
Chief Creative Officers: Laurence Thomson & Rob Doubal
Chief Strategy Officer: Theo Izzard-Brown
Executive Creative Directors: Ray Shaughnessy & Dan Norris
Creative Directors: Matt Searle & Olly Wood
Senior Creative: Richard Morgan
Senior Creative: Christopher McKee
Global Business Lead: Sailesh Jani
Business Director: Tom Oliver
Senior Account Manager: Katie Dumbrell
Strategy Director: Natalie Lau
Project Director: Nicole Robinson-Spaude
Project Manager: Neil Tingey
Account Associate: Sasha Semple
McCann Manchester
Head of Live: Calum Macdonald-ball
Social Designer & Art Director: Mike McGuinness
Copywriter: Hannah Tudor
Senior Digital Content Operator: Stuart Lowndes
That Lot
Social Agency: That Lot
Creative Director: Adam Amos-Stone
Creative: Joe Smart
Account Director: Rosie Shipp
Account Manager: Arthur Hepburn
Source: McCann London