Following a competitive pitch last month, Ekstasy has launched their first integrated advertising campaign for the healthcare start-up, Echo by LloydsPharmacy.
Currently 40% of UK adults are using repeat prescriptions, however only 3% of this market is online. With the aim to raise Echo's national brand awareness and empower more customers to access their repeat medicine online, Ekstasy has used comedy to communicate the message that the app makes ordering your repeat medicine easy, giving customers "One less thing to worry about".
Managing repeat prescriptions can be stressful. At a time when people have enough worries to deal with, Echo makes sure that managing repeat prescriptions isn't one. Ekstasy have created characters Barbara and Noah. A mid fifties couple who love each other, Barbara is a worrier about her medication, Noah is an endearing trouble-maker and cause of Barbara's worries. Echo takes away the worry of managing repeat medication but can't help Barbara with Noah, who continues to remain a worry, albeit endearingly.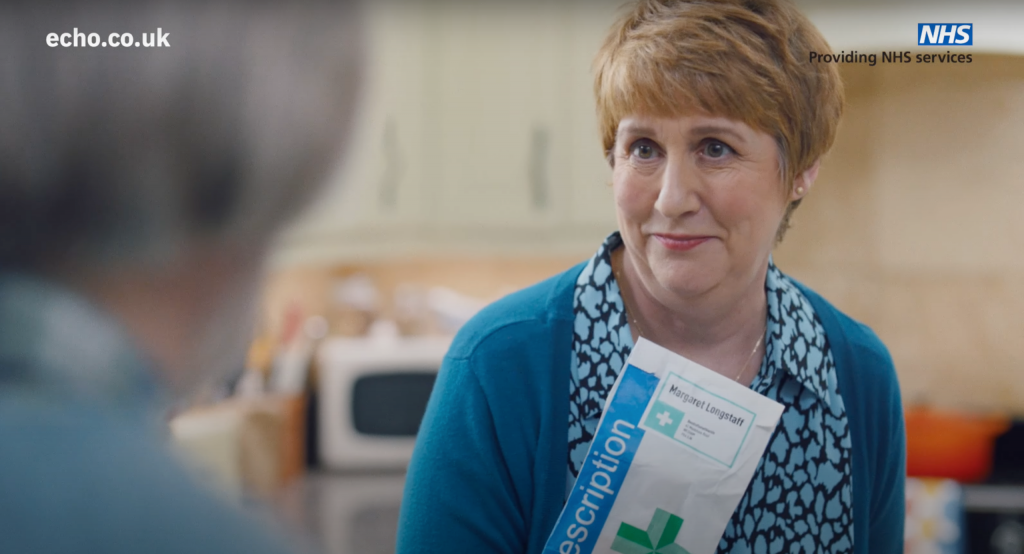 Mike Saraswat, CEO and Founder of Ekstasy said "We want to help build the Echo brand by entertaining people with the 30 second spots. Echo is solving a real problem for those taking repeat medication and we want our ads to connect with them in a fun way. Humour and good dialogue are so underused in ads these days and we want to bring them back with this series of ads."
Emma Tully, Head of Marketing of Echo said "We have almost maxed out the digital channels and we want to reach a much wider audience and we think TV is a great channel for doing that."
Yannick Barriol, CMO of Echo said "I really like the tagline we are using in this campaign: One Less Thing To Worry About. We genuinely believe in it. It is a humble mission but if we can accomplish just that, we would have achieved a lot and we can be proud of that."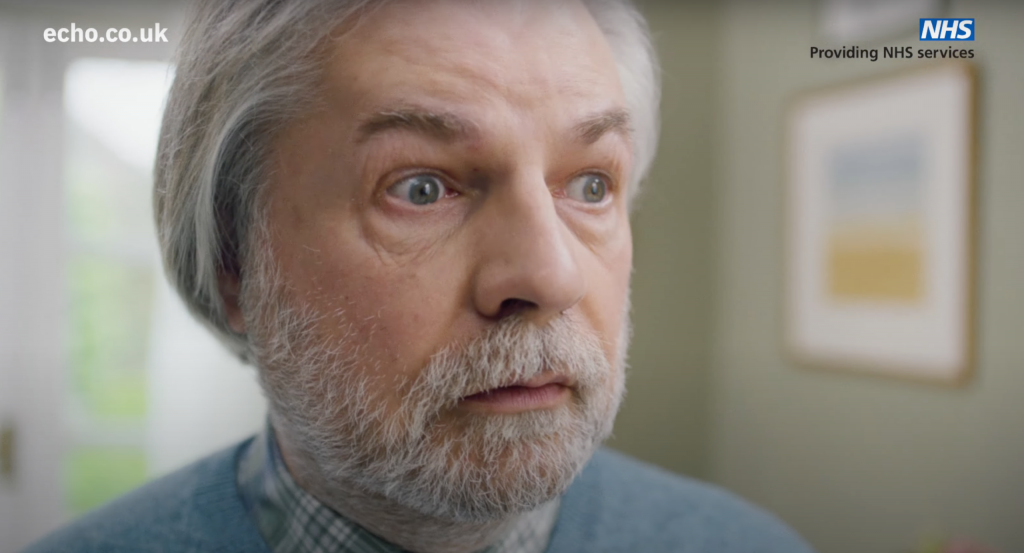 The campaign consists of TV and Online, and will be running across the UK for the next three months.
Source: Ekstasy