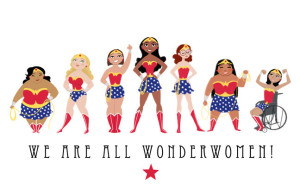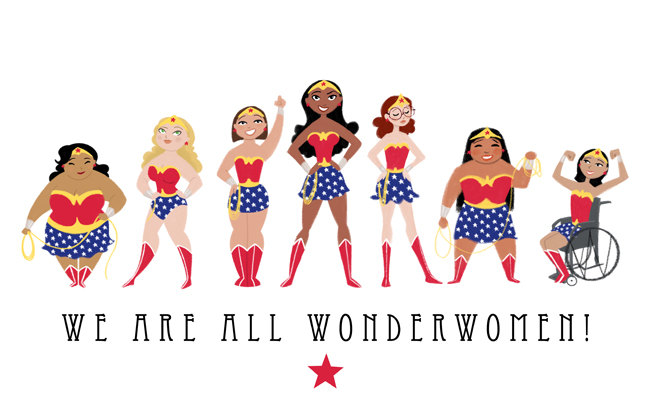 It's encouraging, albeit stunningly late in the day, to see brands starting to recognise women as individuals and speak to them accordingly.
For the past two years, leading UK-based trend consultancy, The Future Laboratory, has written about the rising trend of the Athena Woman. They reference this as "the female century"; where more women than ever before are in education and leading or starting businesses.
Women are spending their money on themselves, and doing it without a guilty conscience. 'Guilty pleasure' marketing in the vein of "go on, treat yourself with that supermarket chocolate or mid-priced glass of wine" no longer wins. Women are rejecting brands that continue to patronise with this point of view.
We're more than just the gateway to the family; no longer just the primary grocery buyer in a household full of other, more important people. Instead woman are increasingly the heroes of campaigns that put their own ambitions, desires and stories in the spotlight.
The Always #LikeAGirl campaign celebrates the 'unstoppability' of girls. Speaking to teens at a vulnerable time in their lives, it disrupts the sterilised feminine hygiene category with real stories and real emotion.
Some might argue that Virgin Media's Girl on Fire ad takes things further, using the story of strong female role models to sell a mass, mainstream broadband product to all audiences.
Last year, Cannes created the Glass Lion category to recognise brands actively working to change gender stereotypes. Encouragingly, five of the eight winners were from countries where gender equality is, at times, a matter of life and death. Leo Burnett Beirut's "Vote for us, we'll vote for you" work for Kafa, empowered women to use their vote to force political action on domestic violence. Equally, Proctor & Gamble's Whisper brand in India shattered taboos about menstrual hygiene and celebrated women taking charge of their own stories.
So what does all this progress mean for our design industry?
Not enough it seems. In the UK, female designers are still in the minority at 40%, despite female design students being in the majority at 70%.
In the US, the 3% Conference exists to improve the simply unbelievable, but unavoidable statistic that only 3% of Creative Directors are women. While it's a positive movement, its existence highlights the fact that an industry leading the conversation with this Athena Woman, does not have her at its boardroom tables, leading creative output or ensuring she is at the heart of the stories we tell.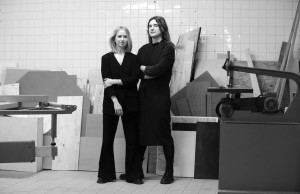 In Stockholm, Studio Obvious is keen to point out the obvious problem in the design world: the lack of women. Founded in 2015 by Sweden-based designers Matilda Beckman and Erika Emerén, Studio Obvious seeks to create a new contemporary platform and conversation in the often male-dominated design industry. They want women to take up a larger and more obvious space on the design stage. The studio's exhibition at Verket art gallery featured female designers at the beginning of their careers, and all focused on furniture and lighting creations. Equally, their OBVIOUS exhibition at the Stockholm Furniture & Light Fair 2016 featured 12 female designers.
This is not a new conversation. We see strong, smart female leaders in strategy, creative and client services leaving the design industry all the time because flexible working environments in which these women can thrive – with or without families – are not being created quickly enough.
Freelancing provides an opportunity to take more control which is great – but it simultaneously takes women outside of the business where their influence is ultimately reduced. Furthermore, it leaves 50% of our consumer audience underrepresented in an industry responsible for how brands speak to them. This is the same consumer audience which is significantly outspending men in the core industries of food, fitness, beauty and apparel.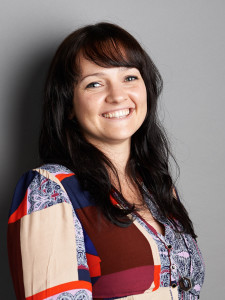 We need Athena Women leading all areas of our design businesses, to reflect the cultural shift in how women see and buy for themselves. We also need to foster an environment that keeps those women in our top design agencies – lest they go and start their own, and become our biggest, smartest and most on-trend competitors!
Article By Lyndal Kearney, Client Services Director, Elmwood.
About Lyndal:
Lyndal has more than 14 years experience working in communications, from PR and advertising to design and brand strategy. She has worked in London, Singapore, Sydney, Melbourne and her home town of Brisbane, Australia, across a broad range of clients including GSK, The Coca-Cola Company, Danone, First Group, The Home Office and the NHS. For the last eight years, Lyndal has focused on brand and brand strategy, delivering major projects in Melbourne and London, where she now resides heading up the Client Services team for Elmwood and running the global GSK account. She misses sunnier climes despite continually moving farther away from them.