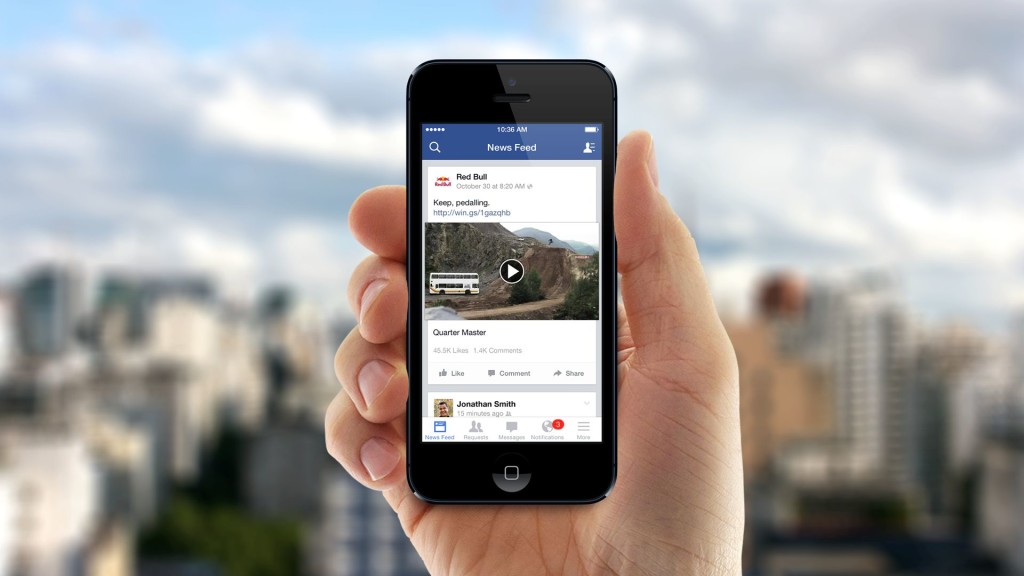 Many brands prefer to upload their videos directly to Facebook, according to data from quintly. YouTube videos only make up roughly one-quarter of all videos posted by brands on the social network.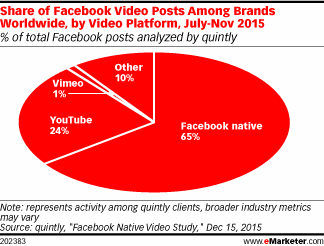 The research from quintly is based on a sample set of more than 1 million Facebook posts analyzed between July and November 2015, and represents activity among its clients.
Almost two-thirds (65%) of brand video posts to Facebook were Facebook native. Some 24% of video posts to the social network were links to YouTube.
Other video platforms like Twitch and Vevo made up a collective share of 10%, while just 1% of brand video posts to Facebook were links to Vimeo.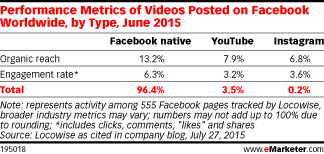 A separate June 2015 study from Locowise revealed that Facebook native video reach is higher than for YouTube videos posted to the site. Facebook native videos achieved 13.2% organic reach, while YouTube-sourced videos achieved 7.9%.
That study found that among all of the videos that were posted, 96.4% were Facebook native. Only 3.5% were from YouTube.