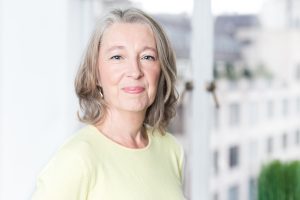 The coronavirus and its implications could cause distress, anxiety and emotional health problems to people working across adland, according to NABS, the support organisation for the advertising and media industry.
That's why NABS' experts are now issuing guidance for employees and employers, to help them through what could be months of disruption as the UK attempts to limit the impact of the virus.
Annabel McCaffrey, head of support at NABS, says: "Coronavirus and its implications are likely to cause a huge amount of worry. It's down to all of us across the industry to offer support and empathy where we can, and we hope that the guidelines we've created will help us all to help each other." 
NABS suggests these five steps to support wellbeing during the coronavirus outbreak:
Follow the official advice. Knowing what to do about coronavirus can be worrying, especially because it's out of our control. However, we can help to inform and protect ourselves as much as we can by following the government guidelines and also those set out by your employer. This will help to prevent additional worry that we might have done the wrong thing and put ourselves and others at extra risk. 
Communication is key. Keep talking to your managers, employees and colleagues to establish how you can work together and support each other throughout the coronavirus outbreak. Whenever possible, share when you're feeling anxious or unwell and let others know what you most need and how they can best help you.
Take extra steps to manage your anxiety, if this is already a problem for you. If you suffer from anxiety, especially health anxiety, coronavirus may well tap into this. Find somebody to talk to, whether that's a trusted friend, mental health first aider, ally or advocate at work.
Recognise that your worries, though troubling, are thoughts and not facts. You may be worried about the implications for your work, or concerned for any vulnerable relatives or friends. It's important to find a way of putting these worries into perspective. What often helps is talking through your concerns with a trusted friend or colleague along with exploring ways you'll manage. Reflect on how you've handled any similar situations you've faced in the past. Remind yourself of your coping strategies and resilience you've shown before. You might also consider taking up therapy, such as CBT, to help manage your thoughts.
Ward off loneliness with tech. If you end up being quarantined, or even working from home for a long period of time, you might feel isolated and lonely. This is the time to reach out to friends and colleagues: even a five-minute WhatsApp chat or video call can help to make you feel more connected to the outside world.
Source: NABS