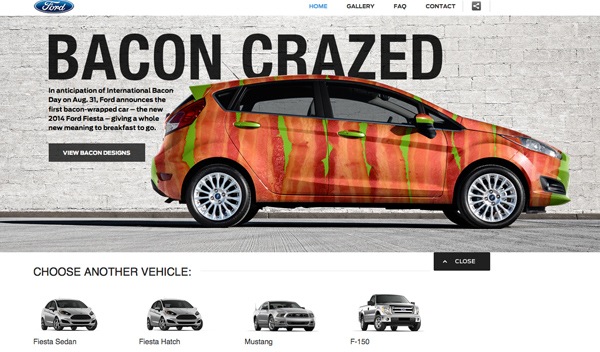 In honor of International Bacon Day on August 31, car makers Ford have decided to celebrate their favorite meat—by offering new car buyers a chance to add a side of bacon to their purchase, if they desire it.
To order a side of bacon with your new car, go to Ford's dedicated microsite that allows you to customize just how you want it. You can choose from wrapping your entire car in bacon, or just having carefully positioned bacon racing stripes.
The bacon add-ons start at USD$78 and are available for a limited time only, so if you would like to have your car with some bacon on top, be sure to act fast.