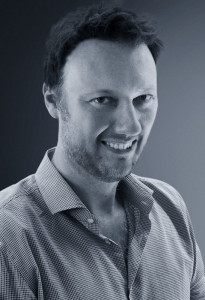 In line with Cheil's expansion plans, Cheil Singapore has hired Fredrik Englund to take on the role as Regional Creative Director.
Prior to joining Cheil Singapore, Fredrik was at Dentsu Mobius where he served as Regional Creative Director for three years. During his time at Dentsu Mobius, Fredrik established the regional digital creative vision for the South East Asia region and set up an award winning creative department and refreshed the company branding. Fredrik was instrumental in the account wins for Mondelez, Singapore Airlines, Wakudoki and MPT.
Fredrik has been based in Singapore for the past 9 years having worked at OgilvyOne Singapore where he led the creative team for SingTel and helped set their digital vision and strategy.
Fredrik will play a pivotal role in bringing Cheil Singapore's creative and digital offerings to the next level for clients like Samsung, Singtel, and Capitaland.
Fredrik reports to Nalla Chan, Managing Director, Cheil Singapore and to Ken Cho, CEO & President, Cheil SEA Regional HQ.
"I am absolutely thrilled to join Cheil at this point in time; I see many exciting opportunities as we enter 2016. It's a dynamic agency with great ambitions. Expect some noise from us this year" says Fredrik Englund, Regional Creative Director, Cheil Singapore.
"I am very excited to be working with Fredrik, he is a multi talented creative, and together we will be pushing for great things and great work" comments Nalla Chan, Managing Director, Cheil Singapore.