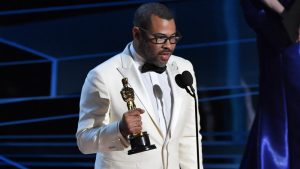 'Get Out' is the 'most searched for' film to receive a 'best picture' nomination at 2018's Academy Awards, a new study has revealed. As the first true horror to be nominated in this category for years, 'Get Out' has created some serious buzz online – generating approximately 2.24 million keyword searches in 2017.
Meanwhile, Christopher Nolan's WWII-epic 'Dunkirk' was the second most searched for 'Best Picture' nominee, garnering 1.83 million keyword searches last year.
The new data from online data provider SEMrush also suggests that the Oscars are not a popularity contest. The favourites to pick up the 'Best Picture' accolade, 'Three Billboards outside Ebbing, Missouri', 'The Shape of the Water' and 'The Post', all fall far behind 'Dunkirk' and 'Get Out' in the search rankings – despite rave reviews from film critics. These three 'favourites' garnered 750,000 unique views between them – around a third of searches that 'Get Out' received, and less than half the number searches achieved by 'Dunkirk' last year.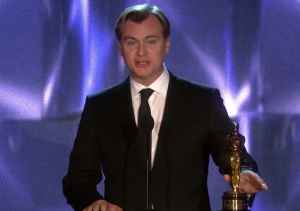 Mirroring the race for the 'Best Picture' prize, Jordan Peele ('Get Out') is #1 in the 'Best Director' category. Christopher Nolan, director of 'Dunkirk', finished at #2, followed closely by fellow 'Best Picture' nominees, Guillermo Del Toro (The Shape of the Water) and Greta Gerwig (Lady Bird).
In the 'Best Actor/Actress' categories, 'Dunkirk' and 'Get Out' fared less well. Hollywood megastars Denzel Washington and Margot Robbie topped the polls, whilst Daniel Kaluuya, the leading actor in 'Get Out', came fourth with only 70,000 unique searches. Meanwhile, Fionn Whitehead, the protagonist in 'Dunkirk', failed to make the top 5.
Source: SEMrush