giffgaff is launching a new anti-consumerist content push with the help of social publisher LADbible Group, ahead of Black Friday. The initiative was developed in partnership with JUMP, Havas Media Group's content and partnerships hub, and Havas Media.
With the aim of engaging with a savvy, progressive audience of 25 to 44-year-olds, and positioning giffgaff as a disruptor and innovator in the telecoms sector, the brand is partnering with LADbible and UNILAD to take a radically different approach at a time of year when most brands are pushing sales.
"Check Your Drawers" sees giffgaff on a mission to reacquaint the nation with the contents of their drawers for any old mobile phone handsets, with the ambition of starting to create a truly circular economy and building a new and sustainable model for the industry.by getting them back into circulation.
In typical LADbible Group style, the content push has a humorous, tongue-in-cheek tone of voice, inspired by satirical TV shows such as The Day Today, Brass Eye and Knowing Me, Knowing You. The campaign concept, with its double meaning, has been chosen to grab attention and start conversations around e-waste issues.
A series of funny videos, starring Manga Saint Hilare, aim to drive awareness of the need to reduce e-waste and demonstrate how people can start to think differently about their old phones, showing the positive impact of refurbishing, recycling or gifting their devices.
The push will run across LADbible and UNILAD's Facebook, Instagram and YouTube channels, with a takeover of the LADbible.com site planned for Black Friday.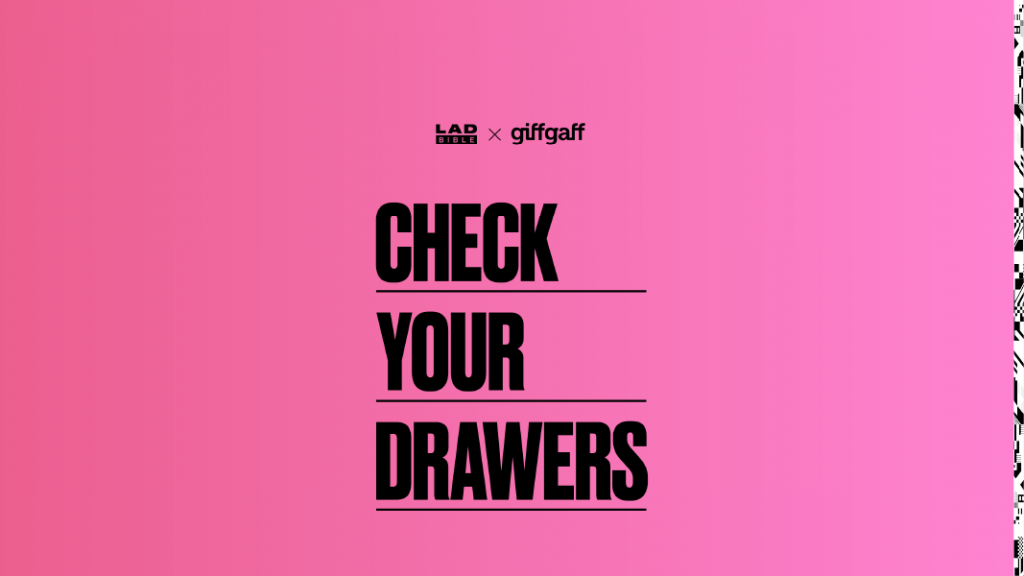 Georgina Bramall, Head of Brand Strategy, giffgaff, said: "At giffgaff we've always believed that there's a better way to do mobile, and that's no different when it comes to our phone offering. With over 55 million unused phones sitting around our homes, this Black Friday we've partnered with LADbible and UNILAD to call on the nation to get those phones back into circulation. If you've got an unused phone at home, giffgaff will help you refurbish it for cash, recycle it for the planet and donate some of the value of your phone to community causes. We've always had sustainability at our heart, and the giffgaff circular economy for phones is the next step of that journey."
Lindsay Turner, Head of Client Solutions, LADbible Group, added: "We're really excited to work with giffgaff for the first time, especially on such an important campaign that can really make a difference. We can't wait to see our audience get behind "Check Your Drawers"."
Nick Wright, Managing Director, JUMP (Havas Media Group's content and partnerships hub), concluded: "It's massively exciting to have created a campaign with an anti-consumerist message to mark what is traditionally a hugely consumerist moment in the calendar: Black Friday. The content we've created in partnership with giffgaff on LADbible and UNILAD aims to educate our savvy audience by entertaining them, with a tongue-in-cheek, satirical tone that we hope will really resonate."
Source: Havas Media