Running a small business is like riding the most inspiring, challenging roller coaster in the world. In January 2020 GoDaddy launched two new TV spots which told the stories of small businesses in the UK. For 2021, they are building on that same idea with a new creative campaign that showcases the creativity and resilience of authentic customers and reinforcing GoDaddy as the helping hand through a business' online journey.
Created by VCCP and with the storytelling narrative once again delivered by Javone Prince, in 2021 the first hero micro-business showcased is Magpye – a vegan pie bakery from Newcastle. The focus is very much on the real-life experience of UK entrepreneurs, highlighting their businesses and how GoDaddy has helped them pivot online to grow, and to inspire other UK entrepreneurs.
The spots were directed by Pensacola and are part of an integrated marketing campaign which will include TV, social and radio (coming in Feb 2021). All media will be handled by VCCP Media.
James Eadie, Brand Marketing Director EMEA, GoDaddy said about the campaign, "This Campaign continues to showcase real UK entrepreneurs who are successfully pivoting their businesses online to help stay active and connected with their customers, especially during these challenging times. We hope that this Campaign will again inspire other UK entrepreneurs and small business owners to consider creating an online presence for their business."
Ross Neil, Deputy ECD VCCP Blue: ''We're excited about the launch of our next stage of work for GoDaddy. The secret sauce of the previous round resonated with audiences, so we have continued to use the lyrical skills of our narrator Javone Prince, the directing and production powerhouse that is Peniscola, and of course the entire team at VCCP Blue. The customers are the heroes in the campaign. Our whole team was excited to tell their stories – they are inspirational and demonstrate the creative grit of entrepreneurs across the UK."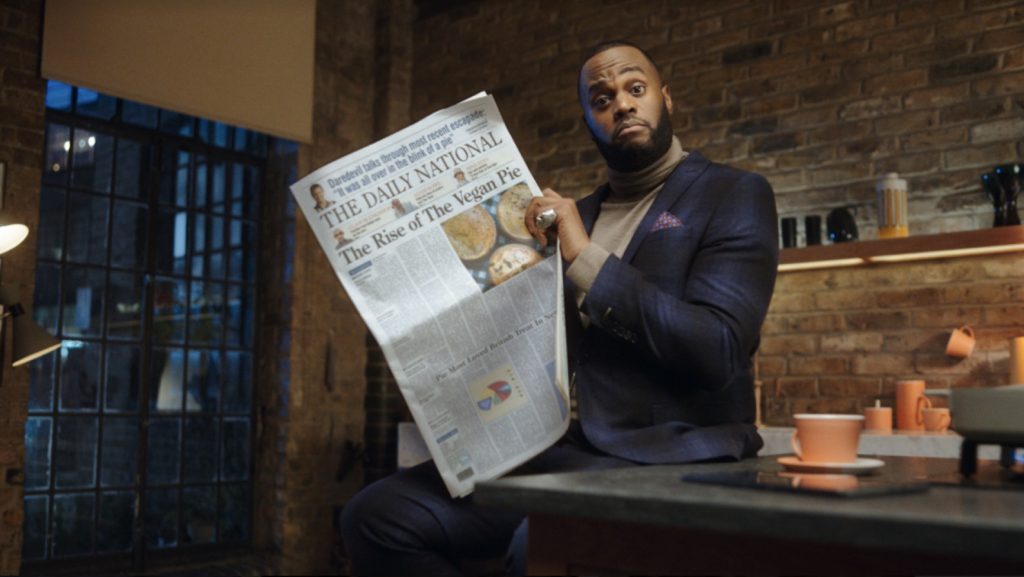 Source: VCCP