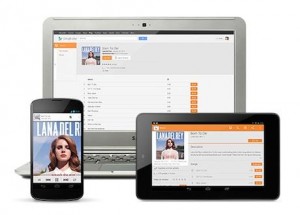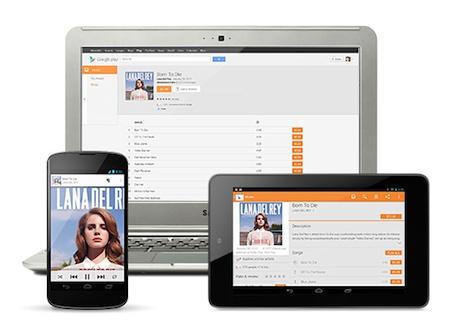 Google has launched its premium music streaming service Play Music All Access in the UK and is initially undercutting Spotify's premium offering on price, with an introductory £7.99 per month offering.
The service lets subscribers stream tracks to connected devices from a library of millions of tracks sourced from the music industry's leading major and independent music labels, such as Universal Music Group, Sony and Warner.
Similar to Spotify, Google's Play Music All Access streams 'radio stations' and also comes with track and artist recommendations all of which are personalised according to subscribers' tastes.
The service has already launched in the US, and is rolling out across Europe from August 8, with Google offering the service free for 30 days and £7.99 per month thereafter to those who sign up to the service before 15 September.
Google will charge £9.99 per month to access the service, which is the same price point as Spotify's premium service, after this date but unlike Spotify's offering there is no ad-funded version.
Music All Access complements Google's existing Music Play and further intensifies its rivalry with Apple, which is also scheduled to enhance its content offering with the upcoming launch of iTunes Radio – a free internet radio service featuring over 200 stations that will be personalised according to users' tastes.