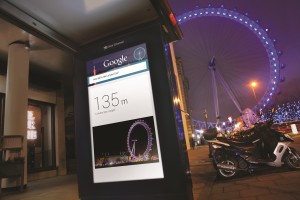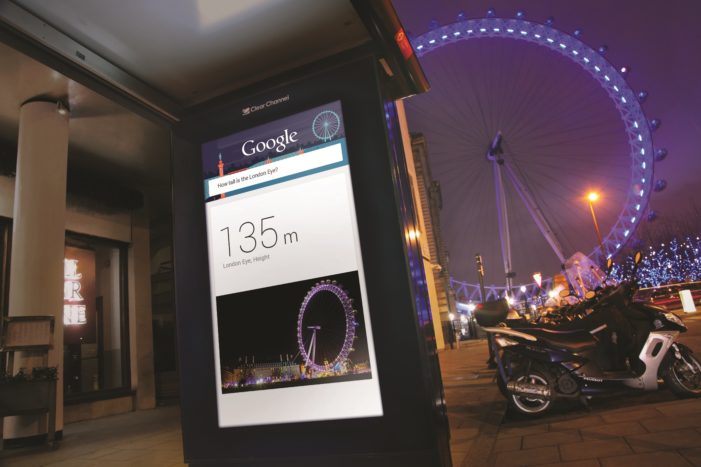 Google has worked with R/GA London to launch Google Outside, a pilot scheme that brings search outdoors running across 160 sites in London providing information on local attractions, weather and travel information.
Designed to help Londoners and tourists alike, the screens use the same Google Now technology which is used in smartphones to provide location-based, real-time information.
Split across 100 bus shelters and 60 tube stations the 160 digital screens use bespoke search technology incorporating a journey planner, city guide and weather reporter. If there are delays on the Underground the screens may suggest alternative travel information for example, or on dry days promote outdoor activities.
R/GA London worked with Google on the concept and strategy behind the trial as well as the back-end technology behind its execution.
A Google spokesperson told The Drum: "We are currently testing a new way of helping users get the most out of London, as we want people to enjoy Google wherever they are. The Google search app has so many great features that people can use outdoors, and we thought various spots in London would be give people a chance to experience it for a while."
The media agency involved was Manning Gottlieb OMD, with the digital campaign planned, bought and delivered by Talon and Grand Visual.