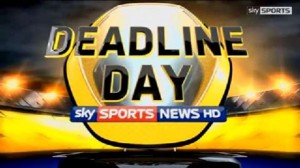 Sky Sports is working with Grabyo – the real-time TV clip-sharing platform integrated with Twitter – as part of its coverage of football transfer deadline day, taking place today, 2 September.
Grabyo enables broadcasters to grab, edit and share TV clips in real-time across social media and their own websites allowing brands like Sky Sports to drive online conversation around events.
Will Neale, founder at Grabyo, said:
The real-time nature of our platform drives conversation by helping broadcasters publish live TV content onto these platforms faster than ever before. Broadcasters not only retain ownership of their content by releasing it before others, but also have the opportunity to monetise it with ads. We're working with a number of broadcasters to launch real-time clip sharing on a wide variety of programmes in the coming months.