In a ground-breaking venture for technology and social care, Hobnob's award-winning director Ben Perry executes a 360° virtual reality film to raise awareness of children's experiences of foster care and adoption. The arresting film for The Cornerstone Partnership gives viewers a piercing insight into the realities of children from broken homes who start new lives with foster families.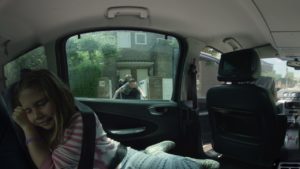 Orchestrated by The Cornerstone Partnership, EY London Venture, Visyon, and Ben Perry, the five-minute experience pushes the boundaries of immersive technology to combat the shortage of skilled foster carers in London. The experience recently premiered at an exclusive event in the capital that saw leading figures from the world of children's social care, film, and technology come together.
The film opens with a haunting narration of a young person recounting their neglectful childhood. Viewers are transported into the worlds of four young children, each living with individual abusive and dysfunctional families. We see their journeys develop as they grow into adolescence – with some encountering emotional isolation, violence, and drug use. However, in an uplifting change of direction, we see the children begin an alternative future through fostering and adoption. Signs of positive growth appear as they integrate into nurturing and stable environments.
Visyon approached award-winning director, Ben Perry, who is represented by hobnob, to execute the film. Working off an open brief, Ben wrote the creative, which was informed by recorded conversations with caseworkers and domestic abuse survivors.
"I could see that the film has a really meaningful and worthwhile purpose, so I was flattered to be asked to be involved," comments Ben. "I wanted to create a film that felt sensitive and honest, as it's too easy to shock people with the horrors of abuse. I aimed to make the film hard-hitting and affecting without it becoming a 'guilt trip', so I focused on the feeling of abuse rather than the physical aspect."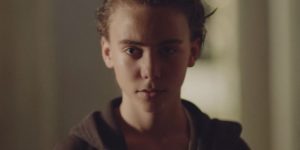 The director navigated additional challenges in his decision to shoot in both 360° and 2D.
Commenting on the technology, Ben says: "This was a great opportunity to shoot with a new and exciting technology and create something more narrative-based and dramatic. The process of shooting in both 360° and 2D simultaneously can be intense: working in 360° meant that I had to get the scene in one take, so I blocked all of the movements meticulously. In terms of the location, you can't hide anything in 360° so we put a lot of effort into finding spaces that were suitable. But it's been really rewarding. The team at Visyon are experts – making a technically complex and time-consuming process very easy. Harnessing a technology like VR to inspire social change is an admirable and forward thinking move from Cornerstone – who was a dream client and a pleasure to work with from start to finish."
Source: Hobnob