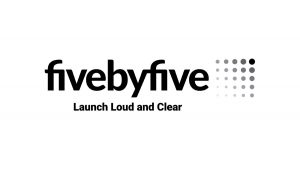 Launch specialist agency Five by Five has announced the entire panel for the UK chapter of its Launch Marketing Council. The official line-up of experienced marketers, investors and founders will hold its first roundtable on 12th September at London's Devonshire Club, discussing launch marketing with the aim of promoting and establishing it as a discipline in its own right.
The panel will be chaired by Jeremy Basset, ex-Head of Unilever Foundry and now CEO of Co:cubed, a startup innovation agency. The rest of the Council includes senior leaders from Collider, Diageo, Erbology, Five by Five, GSK, The Marketing Society, National Trust and Pack'd.
Following the UK Council's debut meeting, a white paper will be published for free download. The paper will highlight the session's findings, including detailed case studies and offering genuine, granular insight into launch marketing.
Already operating in Australia, the Council runs bi-annually, and will shortly open doors in the US. The inaugural Australian Council features senior members of Facebook, Spotify and Huawei to name a few.
Nick Lawton, CEO at Five by Five, says: "Following the success of the Council down under, it's great to finally get things going in the UK. Having Jeremy Basset chair the sessions brings a real level of clout to launch marketing – if the former Marketing Director at Unilever thinks it should be treated as its own discipline, perhaps it's time others took notice. The entire line-up's filled with great names from all aspects of the business world – I can't wait."
Jeremy Basset, ex-Head of Unilever Foundry and CEO of Co:cubed, adds: "There's something special about launch marketing – it's something that every business needs to do, but few actually realise the importance. With a council that brings together leaders from corporates through to startups, we're sure to spark debate, surface unique perspectives, and begin to define the key ingredients to a well-balanced launch."
The first white paper from the UK Launch Marketing Council will be available for free download in October. The Australian Launch Marketing Council's first white paper is available to download here. Further news regarding the US edition will be revealed in due course.
The full UK Launch Marketing Council is:
Adizah Tejani, marketing and technology advisor
Rose Lewis, co-founder at startup accelerator Collider
Benjamin Lickfett, head of emerging technologies & digital innovation at beverage alcohol leader Diageo
Irina Turcan, co-founder of plant-based food company Erbology
Nick Lawton, CEO at Five by Five
Jo Chapman, global launch excellence director pharmaceuticals & vaccines at pharma company GSK
Gemma Greaves, chief executive of The Marketing Society
Mark Scott, brand and marketing agency director at National Trust
Luke Johnstone, co-founder of frozen smoothie brand Pack'd
Jeremy Basset (chairman), ex-CEO of Unilever Foundry and founder of startup accelerator Co:cubed
Source:Â Five by Five