Towering at 95 stories high, The Shard, the UK's tallest building, has attracted visitors across the globe for an unparalleled view of London's iconic skyline. For a truly remarkable visit to the British landmark, visitors travel upward in high-speed lifts to The View from The Shard, the building's premium, open-air Skydeck.
Eager to integrate Virtual Reality into the attraction, The View from The Shard turned to Happy Finish to develop a thrilling addition to enhance their already spectacular Skydeck view.
"With an adrenaline-filled vision in mind and an 800ft drop at our disposal, our team went to work on 'The Slide', the world's tallest virtual reality slide experience. In order to create an experience that truly immerses users and gives them a thrilling free-fall sensation, we knew that we would need to combine photorealistic VR visuals with a responsive motion simulator," stated Happy Finish on their site.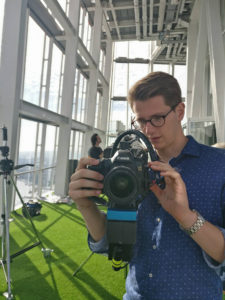 For the first piece, their CG Artist Chris Andrews created a 3D replica of The Shard's 72nd story viewing deck. This allows the user to experience familiarity in the VR environment before being tipped out of the skyscraper to kick off their epic ride. After virtually departing the viewing deck, the user experiences a drop reaching up to 100mph in a glass-sided CG slide. Throughout the experience, the Shard is viewed from all angles as the tunnel twists around a CG replica of the sky-high building.
"In order to recreate the panoramic view of the city below, we needed to construct a high resolution 360-degree image. To do this, we worked alongside Extreme Facilities to create a unique extending jib and custom camera rig to shoot four 360-degree images at each corner of the 800ft high Skydeck," revealed the Globally acclaimed creative tech and content studio.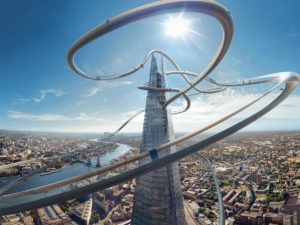 These images were then stitched together and went under extensive retouch and post production to produce an extremely detailed finished product. When combined with the Oculus Rift headset and real world surroundings, the user would truly feel as if they were soaring stories above London.
"To amplify this effect, a custom-built motion platform was integrated to perfectly mimic the movement of the VR content. The breakneck machinery allowed our developers to test 20 degree tilts and 60 degree movement in under a second. The result speaks for itself!"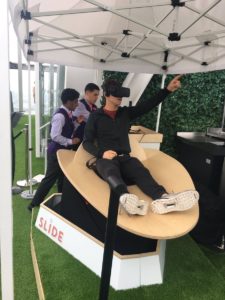 Credits:
Account Manager: Rory Byrne
Executive Producer: Daniel Cheetham
Producer: Julian Anderson
Director: Alex Horton
Project Manager: Rain Osgood
360 DOP: Elliot Graves
Developer: Sebastian Kedra
CG Artist: Chris Andrews
Retoucher: Alexis Goodwin
VFX Supervisor: Davide Preite
Sound Design: Oliver Kadel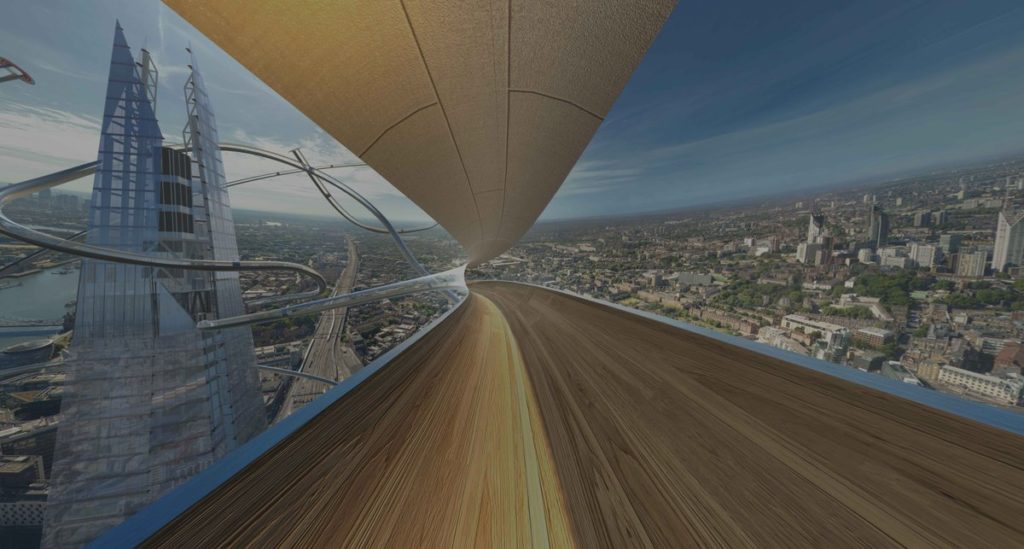 Source: Happy Finish