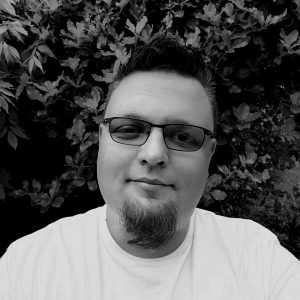 Multi-disciplinary creative studio Satore Studio has appointed Paul Johnson as its architectural lighting director.
Paul will oversee all lighting projects – temporary and permanent –  developed by the studio. His remit will be to provide lighting strategies and solutions that interpret and deliver briefs from a creative and practical perspective while meeting the stringent health and safety standards of local and global policies.
He joins Satore Studio from HARMAN International (the Samsung-owned audio technology business) and Martin by HARMAN (a subsidiary of HARMAN International focusing on visual tech), where he held senior account manager/channel manager roles. He brings more than 10 years of experience to his role at Satore Studio, having worked on projects for the likes of Sadler's Wells, the Royal Albert hall and Wembley Arena. He has also provided lighting solutions for the likes of Icelandic avant-rock band Sigur Rós alongside lighting director Bruno Poet and Glastonbury's John Peel stage with lighting designer Cate Carter.
Paul will report into Satore Studio's founder and creative director Tupac Martir.
Tupac Martir said: "To have someone of Paul's calibre is a brilliant complement to the work we craft here at Satore, adding to the mix of traditional and tech-first artists at the studio. His lighting design background and knowledge of the industry represent a valuable addition to the team, especially at a time when the EU is discussing making huge changes to its lighting regulations."
Commenting on his appointment, Paul Johnson said: "The team at Satore are truly inspirational. They number painters, filmmakers, producers, technologists, sound and motion experts and a range of other artists, meaning that I can push my creative thinking to the limit and execute ideas with a team that understands how to craft experiences that are unmatched in every respect. For me, lighting is a key aspect of any experience and should captivate and move an audience from the moment they arrive in the car park all the way to the stage, or equivalent."
Source: Satore Studio