New cricket competition, The Hundred, has called on PR, social and activation agency, Hatch, to help engage Leeds and the wider Yorkshire region ahead of this summer's inaugural tournament.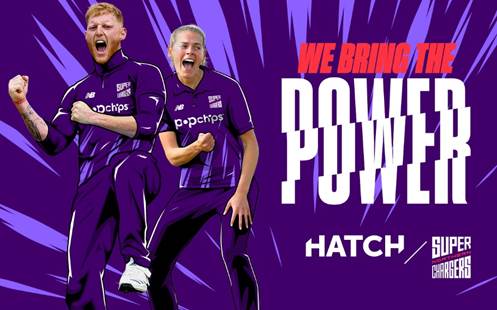 The Hundred is a brand new format of the sport, where fans can watch fast-paced and explosive games of 100 ball cricket, involving some of the biggest names in the international game, alongside live pre-match music from up-and-coming British talent.
The Northern Superchargers are the team set to represent the region, and will be based at Emerald Headingley Stadium. Leeds headquartered agency, Hatch, are tasked with ensuring that existing local fans, as well as a new family audience, are aware of the upcoming fixtures and buying tickets to the action.
An extensive activity plan of stunts, school engagement and viral entertainment is set to be executed over the next two months.
Matt Peden, Director at Hatch said: "We have a really strong existing base of cricket fans in Leeds and the wider Yorkshire region, so we're keen to engage them in what is going to be an exciting new competition, while also opening it up to a whole new audience. With the live music line-ups, double-header games and incredibly reasonable ticket prices, it's a great value day out for the whole family.
"We're proud to be supporting The Hundred and the Northern Superchargers, and we can't wait to reveal the plans we have in place."
Imogen Ward, fan Engagement Manager at The Hundred added: "Our first fixtures are just around the corner and we're so excited that The Hundred is finally getting underway. We're looking forward to working with the team at Hatch and opening cricket's doors to even more people".
Source: Hatch