Havas Entertainment, part of Havas Media Group, has today announced the appointment of Sarah Leccacorvi to the newly created dual role of Head of Creative and Content, and Joint Head of JUMP, the content and partnerships division which now sits within the recently launched entertainment offering.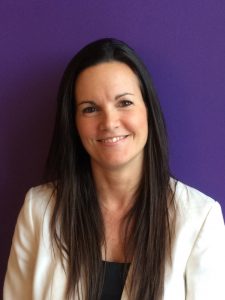 Leccacorvi joins Havas Entertainment following six years at O2, where she was most recently Head of Content, responsible for defining and setting out the strategic direction for the telecoms brand's content team. During her time there, she oversaw a number of award-winning content initiatives, from O2 Travel Fan, a six-part series on the Rugby World Cup filmed in Japan (created in partnership with JUMP) through to collaborations with music artists on new technology.
In her new role, Leccacorvi will head up creative and content at Havas Entertainment while jointly running JUMP's 50-strong team alongside its other joint head, Terri Squibb, who is also Head of Partnerships.
Leccacorvi will focus on further developing JUMP's industry leading creative and content offer, ensuring it continues to effectively connect creative, content and media through data, tech and blended capability teams.
The move follows former Managing Director of JUMP, Nick Wright's promotion to Managing Director of Havas Entertainment, which launched in February of this year.
Leccacorvi will sit on the Havas Entertainment leadership team and report in to Wright.
She has 22 years' agency and client-side marketing experience, having previously spent time in account handling positions at shops including Leo Burnett.
Sitting within Havas Entertainment, part of Havas Media Group, JUMP also serves as Havas Group's 'agency of record' for content and partnerships in the UK. Its clients include O2, Beats by Dre and Pernod Ricard.
Nick Wright, Managing Director, Havas Entertainment, said: "Sarah's background and skillset make her the ideal person to take our creative and content offering to the next level. Having partnered with clients at major agencies as well as launching and heading up the content proposition of one of the most content-driven and culturally important brands, O2, Sarah knows how to navigate both agencies and brands to create and evolve an offering that can drive real impact and results. I'm absolutely thrilled to welcome her to the business."
Sarah Leccacorvi, new Head of Creative and Content, Havas Entertainment, and Joint Head of JUMP,added: "During my time at O2, I worked with JUMP to create some of our best content, and I felt their approach was incredibly strong, both strategically and creatively. Collectively we were both keen to explore new territories and try new things. So, when the opportunity arose, it felt like a natural next step to join the team.
"I'm looking forward to returning agency side, harnessing my brand learnings and supporting a great team to evolve an already strong agency, to meet the demands of today's clients. I think the pandemic has highlighted the strength of content and how it can successfully connect brands with their tribes more authentically, and I'm excited to see how we can achieve this in new ways for the clients we work with."
Source: Havas Entertainment