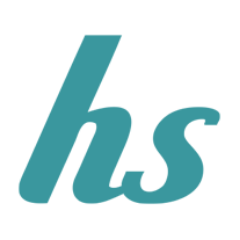 Full-service content marketing agency Headstream announces the appointments of Julia Hutchison and Jennifer Warren as client partners.
Both will oversee the delivery of a selection of the agency's existing projects and accounts, ensuring it maintains its highly-regarded standard of work, whilst also supporting on new business.
Hutchison joins the agency with a remit to expand Headstream's editorial content offering, ensuring that all content is developed with context at the forefront. The role lends itself to the experience gained in her previous role as Head of Content Marketing at BORN Group, a global commerce and content agency. Here Hutchinson launched and developed an entirely new content department and helped to bring in big name clients such as Argos, Estée Lauder and Virgin Holidays.
Hutchison has a rich background in content marketing, having also been COO at The Content Marketing Association for nine years, a role which saw her drive the profile and understanding of this genre of marketing globally. In that time she was responsible for delivering over 60 new clients to the market and generating an additional £60m of revenue for CMA member agencies.
Warren joins Headstream to manage and drive forward a range of global content projects, as well as supporting the agency's strong paid social team, lending her expertise to help enhance content visibility. She comes to Headstream from PHD where she was international associate director, responsible for identifying areas for social growth and creating social strategy for Canon. Her CV also includes time at Global Radio as content solutions manager and at Clear Channel Outdoor.
Both Warren and Hutchison will report to Headstream's head of strategy & client service, Laura Jennings.
Laura Jennings said: "The addition of Julia and Jennifer to the team comes as the agency continues on a strong period of growth, we saw a 60% increase in billings during our last financial year. Their arrival reflects our intention to further strengthen our editorial content offering in order to round-out our full-service content marketing proposition."
Julia Hutchison adds: "Having worked with a number of agencies and brands at the CMA, I know just how important digital content is becoming and how areas such as brand storytelling are now must-haves rather than just nice additions to the marketing brief. Headstream understands that need perfectly, which is why I'm looking forward to this terrific new opportunity."
Jennifer Warren said: "The team at Headstream are clearly ambitious and dedicated to their clients. I look forward to working with an agency that understands the importance of visibility when it comes to brilliant, effective content."