This weekend, public service provider Dublin Bus wanted to add an extra level of 'proud' to their continued support for Pride Festival Dublin. Working with creative agency ROTHCO (part of Accenture Interactive) they decided to fill their buses with the proudest people – dads.
Following research, ROTHCO and director Jamie Delaney unveiled the fact that many Dublin dads wanted to support pride but didn't feel it was their place to be at the festival. For the last ten years, Dublin Bus have supported the Pride Festival Dublin by providing an open top tour bus, so this year they used their tour buses to give dads a platform to support pride and show off how proud they really are.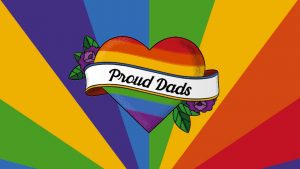 ROTHCO worked together with director Jamie Delaney to make a heart-melting short film about these Proud Dads. Jamie explains: "We started out looking for all sorts of proud people for the proudest bus, but the heartfelt stories we got back from Proud Dads really hit us, perhaps because men aren't always as outward with their emotions. They can be a tougher nut to crack."
The campaign is part of Dublin Bus' championship of diversity and inclusivity. As the largest public service provider in Ireland, they carry in excess of 130 million customers per year. They carry people from all walks of life and seek equality for both customers and employees – of whom a large number represent the LGBTQ community in Dublin.
One of the Proud Dads on board on the day, Stephen says: "I know how hard it was for my son to come out to me, so I wanted to do something for Pride to show him that I am truly proud of him, not for being gay, or for coming out, but for being who he is. Before all this, I never felt that it was my place to go to Pride, but I've realised it really is, because I am proud."
The campaign film will be released on Monday 2nd July on Dublin Bus' YouTube and social channels.
Source: ROTHCO