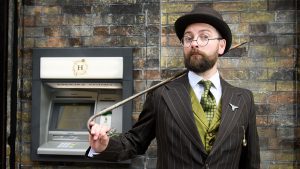 Hendrick's Gin and creative agency, Space, announces the launch of their second portal in their curious experiential campaign to bring the super-premium gin's unconventional world to life this summer.
'Portals to the Peculiar' is a series of multi-sensory events that invite gin drinkers to escape the conventional and embrace the delectable and taste the brand's oddly infused liquid through a series of seemingly everyday portals.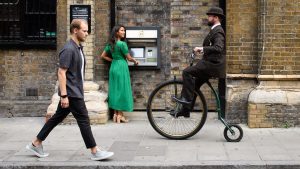 Space has developed the branded events in collaboration with Hendrick's, The Gazebo Effect and Red consultancy, the first of which took place in Shoreditch at 'Lesley's Laundrette' 14 – 17th August, to bring to life the Hendrick's world as portrayed in its most recent 'Escape' advertising campaign.
The experience transports consumers through the portal to an unusual world oddly infused with rose and cucumber, breaking up the daily grind and taking people beyond the obvious.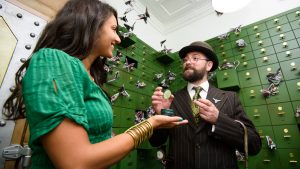 The second portal is a regular looking 'hole in the wall' for Hendrick's Bank. The A.T.M (Automated Transport to the Marvellous) in London Bridge provides an unexpected entry point to the world beyond the mundane where visitors can interact with the brand, discovering how its rose and cucumber infused liquid makes it so unique.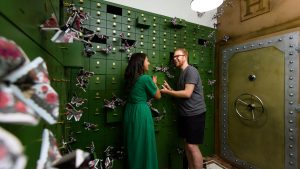 Guests of the 45-minute experience enter the Hendrick's world to discover a cast of amazing characters and situations, sample Hendrick's and Escape the Conventional and Embrace the Delectable. The A.T.M opens in Bermondsey, London on 29th August and is open to the public for four days, with tickets available through Eventbrite.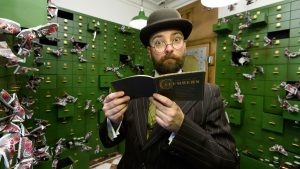 James Taylor, Senior Brand Manager at Hendrick's Gin, said: "Throughout the summer, we've been inviting the curious to escape the conventional and embrace the delectable, taking a leap into our "portals to the peculiar". Hendrick's behaves unusually because it's made unusually, so gin drinkers can expect moments of delightful peculiarity with our uniquely captivating experiences and the promise of a refreshing Hendrick's Gin, oddly infused with rose and cucumber".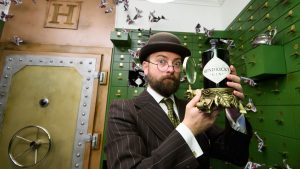 Jason Nicholas, Managing Partner at Space, added: "Following the success of Lesley's Launderette, we're excited to see the reaction as consumers go beyond a traditional hole in the wall of Hendrick's Bank to experience the Automated Transport to the Marvellous and enter the peculiar world of Hendrick's Gin for a highly immersive and memorable experience."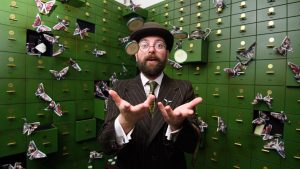 The experiential activity complements Hendrick's summer advertising campaign, which runs from mid-July until September.
As well as a first of its kind takeover of King's Cross station with rose and cucumber infused wall and floor wraps, a national 6-sheet OOH campaign will comprise more than 850 panels including innovative placements using dynamic copy to direct the curious to the nearest watering hole to enjoy a Hendrick's Gin & Tonic.
Source: Space