Award-winning property data and estate agent prospecting platform, Homesearch, has appointed Nikki Anderson as chief marketing officer (CMO) to lead its marketing strategy and help grow market share.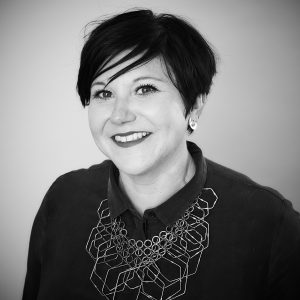 With 20 years' marketing and brand experience in both a client and creative agency capacity, Nikki joins the London-based company following its recent successful completion of a £5m Series A funding round with the venture capitalist firm that originally backed Zoopla
Homesearch enables estate agents to generate new leads and win more instructions and is now the go-to prospecting solution for established market leaders such as Knight Frank, Hamptons, Kinleigh Folkard & Hayward.
Nikki's core strategic focus will be on building the brand, educating audiences on the Homesearch proposition and growing market share by attracting new estate agent subscribers to its platform. She will largely be responsible for leading the planning, execution and development of an integrated marketing strategy spanning channels ranging from PR to PPC.
She joins having previously held the position of client services director at Open Agency where she worked on an extensive portfolio of property clients.
Giles Ellwood, Homesearch CEO, said "Nikki brings to the role a wealth of experience in the property space and is someone we feel can successfully align our marketing with our client success strategy. This is the perfect time for her to join following the recent VC investment and work we have done to build a platform which boasts 24 billion data points and provides the mostcomprehensive insight on the property market in England and Wales."
Nikki Anderson, new CMO at Homesearch added: "I've long admired the way Giles and Sam have grown Homesearch from scratch and innovated to develop a platform which is transforming the way estate agents do business. This is a company that is really looking to make a tangible difference to its customers and deliver return on investment in a property market where there is such analarming shortage of housing stock available to agents.  
"The opportunity to work in a business and on a brand with such exciting growth potential and to join such a talented, dedicated team was an absolute no-brainer."
Source: Homesearch