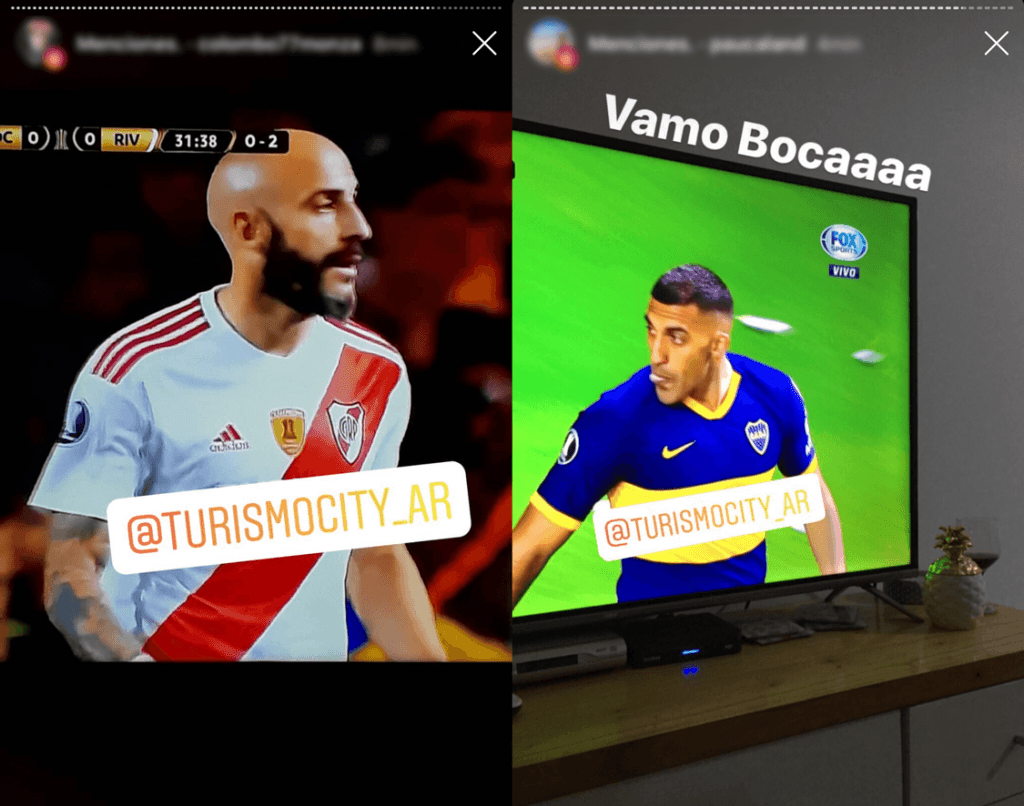 Boca Juniors and River Plate were playing against each other on the semi-final of the Copa Libertadores de America. Qatar Airways and Turkish Airlines were the main sponsors of the teams, but somehow the protagonist of the Super Classic match ended up being Turismocity, anArgentinian flight search engine. The reason: none of the two sponsors offered flights to the final.
By having the cheapest flights, Turismocity invited Instagram users to do justice during the transmission of the event. The idea was simple, if the brand managed to be on the players shirts, it would reward those who made it possible by raffling tickets to the final of the cup.
With an action that happened on Instagram stories during the 90 minutes of the match, as people watched the final, they took photos of the players on their TVs and mentioned Turismocity on both team shirts, exactly over the sponsors.
This way, Turismocity became the sponsor of River Plate and Boca Juniors, at least during the most important match of the year.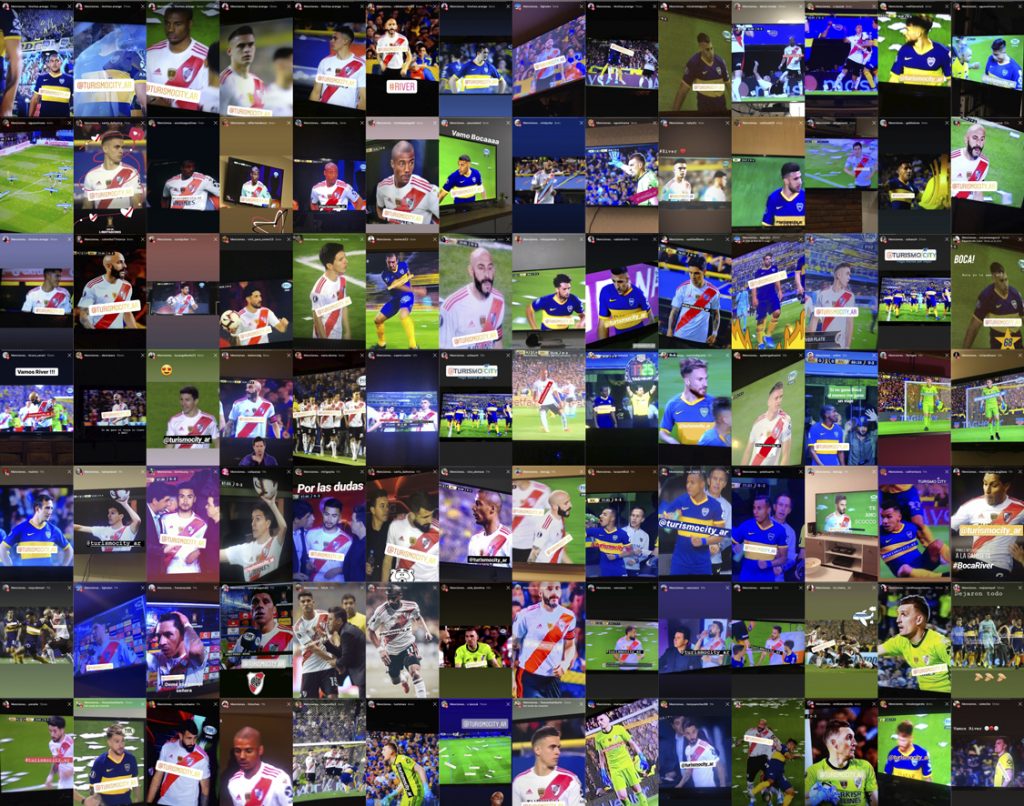 CREDITS
Agency: Dhélet VMLY&R
Country: Argentina
Client: Turismocity
Campaign: Sponsor Crashers
CCO: Martin Goldberg
Creative team: Sergio Paoletta, Nicolás Montanaro, Micaela Vergez, Nicolás Pereiró, Camila Castro, Federico Nuñez Zambrano
Social Media Strategy: Malena Gómez
Account Director: Luz Illescas
Account Supervisor: Facundo Palacios
Client Responsable: Andrés Malenky, Julián Gurfinkiel
Source: Dhélet VMLY&R