Expansion in Nordics for Impact to serve growing roster of clients in the region
The leading partnership management platform, Impact, founded in the US in 2008, has announced the opening of an office in Copenhagen, Denmark, amid the continued expansion of its EMEA team and rapid growth of the global partnerships technology company. As influencers, and other marketing partners become one of the cornerstones of growth for ambitious CMOs, so does the demand for a tool that makes it easy to manage and optimise partnership channels.

Impact's expansion into the Nordics solidifies the company as the global leader in and a driving force behind the Partnership Economy.
To spearhead Impact's expansion in Denmark, Nicolai Mariegaard has been appointed Country Manager, whilst facilitating collaboration with other Nordic countries. A performance marketing veteran, passionate about creating optimal customer experiences in a digital world, Nicolai has worked with a range of organisations to help them engage and activate customers in a rapidly changing technical landscape – at household names including Toyota, Saxo Bank, Bang & Olufsen, Netflix, Kraft Foods, Universal Music, and many more.
His many areas of expertise include business development, strategy, branded content and digital transformation, with recent spells at companies such as m/Six, where he was CCO.
"With a growing number of Danish customers, we feel it's an ideal time to have boots on the ground to ensure optimal service for those in the region," says Frederic Taillier, General Manager Nordics, Impact. "We're delighted to welcome Nicolai on board to spearhead our efforts here. He is passionate about data-driven business transformation; always seeking to understand the ever-changing needs and behaviours of customers and build services and business models around them, using new technology."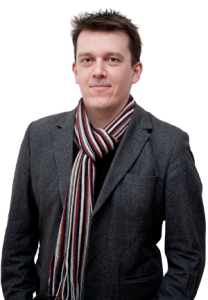 Nicolai comments: "As Impact continues to grow its team and evolve its market-leading offering, I will be dedicated to supporting Danish and Nordic customers. This is such an exciting time to join, with CMOs waking up to the power of partnerships. That said, while the sector is rapidly gaining traction, there is still a long way to go in terms of transparency and cross channel optimization. Impact is here to help with that."Impact's varied global client base include Nordic companies such as Soundboks and Organic basics, as well as international clients like Uber, Shopify, and Walmart.
Source: Impact