George at Asda has turned to independent agency Impero to land their sustainability credentials and inject a fresh new attitude into their Back To School campaign.
Impero Asda George Back to School TVC from Impero on Vimeo.
After a year of stops, starts and homeschooling research showed that 2021's back to school moment symbolises much more than just the start of a new year. It is seen by many parents as the hopeful start of all of our post-covid lives – where above the good grades, the sporting achievements and other classic school pursuits – parents more than anything else just want their kids to be full of confidence, personality, and own who they are.
Arrive Like You Mean It has been designed to capture that positive energy and hope.
In the style of a grime music video and strictly featuring kids only, a 30" TVC focuses on the pre-9am moment, before the first bell goes, on that first day back in September, when no matter who you are, what you're into, or where you live, you can crash through those school gates with unfettered confidence and swagger that only kids can own.
Rapping to a track that was written and produced by Impero and Producer, KZ (who has worked with artists including Emeli Sandé and Professor Green), we see the kids brimming with confidence, reuniting with their squads and eager to show off their new-found skills; all whilst looking and feeling their best in George's range of sustainably sourced uniforms.
Production was handled by Armoury, Post Production by Cheat and Media by Spark. The One Off, rolled out the core campaign creative across retail, OOH, print and digital. TV and VOD will be live in Scotland from 12 July and nationally from 24 July.
Claudia Solano, Head of Creative George at Asda says
"Going 'Back to School' and seeing friends has more meaning than ever following 18 months of Covid lockdowns. Impero has perfectly captured the excitement kids will feel on this day, while also celebrating their exuberance and talents, with a uniform that will have them ready for whatever the year ahead has in store".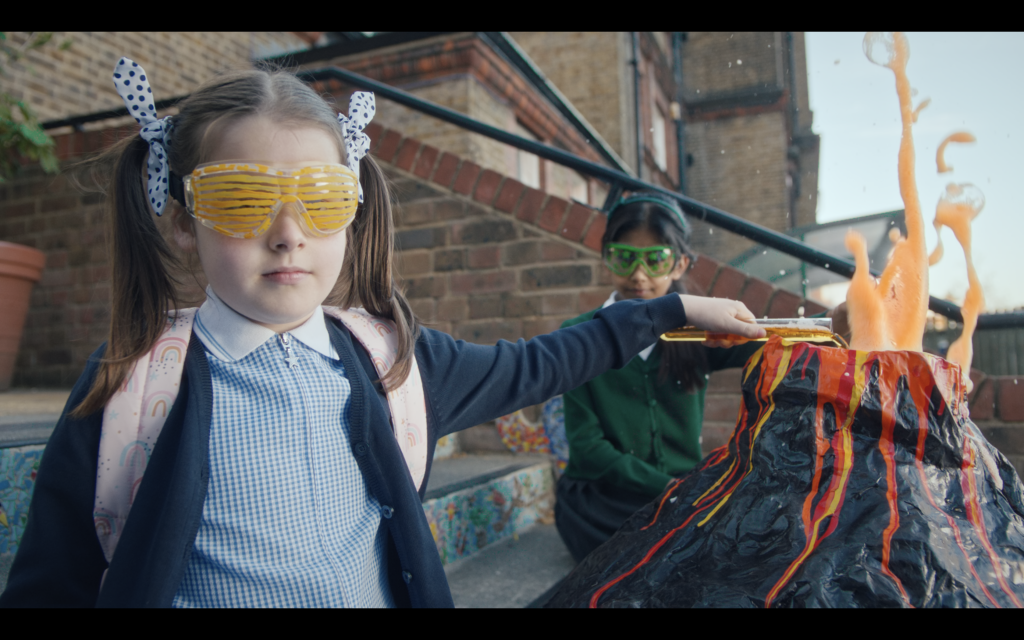 Michael Scantlebury, Founder of Impero says
"As the nation's favourite school uniform retailer, backed by their commitment to sustainability and the future, we believe George at Asda can do for Back to School campaigns what others have done at Christmas and truly own this cultural moment by capturing the mood of the nation year after year. This campaign does exactly that and we are excited to start the brand on this journey, beginning with such significant new school year following the disruptions of the pandemic". 
Source: Impero