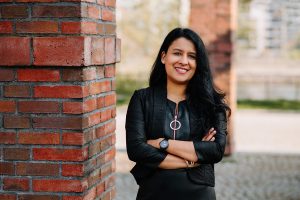 Game-changer Joyshree Reinelt has been appointed as CEO of global brand strategy and research consultancy Innate Motion with the mandate to challenge companies to go beyond 'brand purpose' and to transform into a 'regenerative business' – a net force for good. 
Leaders of the 'purpose movement', Innate Motion, founded in 2006, is a registered BCorp and Co-founder of BLab Europe, and boasts an international roster of clients including Danone, Unilever, Ben & Jerry's and Philipps. It is spread across Europe, Asia, Africa, Latam and the US.
Now, with the appointment of Joyshree as CEO, the consultancy is enhancing its commitment to serve a better humanity by shifting its focus from 'purpose' and 'sustainability' to driving regenerative business through social, cultural and climate action, using empathy to unlock change.
Joyshree explains: 
"A regenerative business is about activating a brand's purpose – and ultimately this means doing business differently. To be a 'purpose brand' a company has to be committed to a true business transformation, and that's what I'm committed to driving forward as CEO."
In practice, this means engaging with brands from a multi-stakeholder perspective; getting all key players at the same table, and co-creating solutions that, beyond less, or no harm, result in companies giving back more to both society and the environment than they take out.
 Joyshree says: 
"The result of working with us, to transform your business into a regenerative one, could mean redesigning your supply chain, your manufacturing process, your innovation funnel, or partnering with a local community group or NGO."
Outgoing CEO Christophe Fauconnier, who will remain as Executive Chairman of the consultancy supports the move, saying:
"As a leader, Joyshree is a living example of embracing empathy and radical collaboration – and these attributes are what is needed to build companies of the future."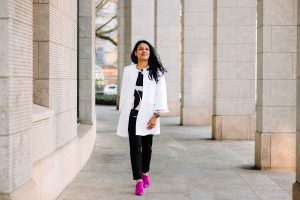 Innate Motion is a global brand strategy and research consultancy, and a proud BCorp and Co-founder of BLab Europe. Its mission is to build a regenerative future by turning business purpose into action, and the team is spread across Europe, Asia, Africa, Latam and the US; speaking more than 30 languages between them.
The consultancy is famed for designing a transformational journey for Unilever, changing the way 7000 marketeers approach consumers and design purpose brands, putting people at the core. Today these Sustainable Living Brands are growing 69% faster than the rest of the Unilever business and delivering 75% of the company's growth.
Source: Innate Motion