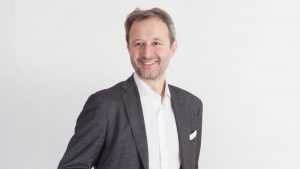 Interbrand announced the appointment of Manfredi Ricca to Global Chief Strategy Officer, a promotion from his previous role as Chief Strategy Officer, EMEA & LatAm.
In his new role, Manfredi will hold a position on the Executive Leadership Team, reporting to Charles Trevail, Global Chief Executive Officer. As Global Chief Strategy Officer, he will oversee the quality and development of Interbrand's work on a global level.
Manfredi has been part of the Interbrand team for 20 years, joining the Milan team as an intern back in 1999. Manfredi has consulted the leadership of some of the world's most respected organisations on ensuring their brands' role as powerful business growth catalysts. His experience encompasses a wealth of business challenges across diverse industries, and includes clients such as Juventus, Allianz, Prada, Moleskine, Burberry, Vodafone, Pirelli.
Charles Trevail, Chief Executive Officer, Interbrand, said:"Manfredi's entrepreneurial spirit and eye for quality has long positioned him as an industry key player, not just in growing the Italian office, but in spearheading pitches that have been key to our continued growth. As we continue to adapt to the changing needs of our clients, we look forward to Manfredi's contribution to the business and the role he will play in ensuring we continue to create world-class work."
Manfredi Ricca, Global Chief Strategy Officer, Interbrand, said: "I am honoured and excited about this opportunity. Forces such as commoditisation, subscription models, ecosystems and deep cultural shifts mean that brands today are as potentially decisive as they are in constant peril of losing relevance. Those organisations that will weave their customers in the fabric of their business will be able to stay ahead of expectations, driving extraordinary business results. I look forward to working with Interbrand's talents to help our clients navigate this complex and fascinating landscape."
Source: Interbrand