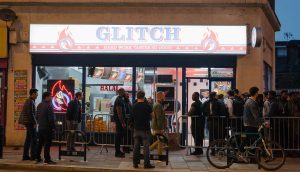 Recently , the mobile-only start-up that resides within , launched its new football boot range, the 'Prep Pack'. As the world's first ever interchangeable boots, the GLITCH product is innovative by nature, so Iris Worldwide needed to create a launch campaign that matched up to the product's reputation, whilst also driving downloads of the app and fame for the GLITCH brand in London.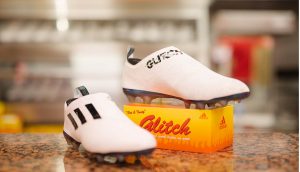 The prep pack is inspired by hard work, and the agency knew that in London, hard work and long hours on the pitch are rewarded with some serious play. In order to tell this 'work hard, play hard' story in a culturally relevant way, Iris took GLITCH off the pitch and into a place their core audience of 14-19 year old, football playing Londoners, associate with a post-match reward – the local takeaway shop.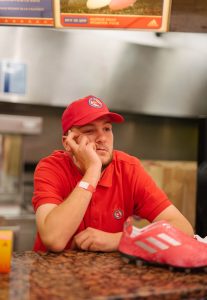 They took over a takeaway restaurant in the heart of East London, creating a thoroughly immersive experience, re-skinning the shop entirely as GLITCH. Every familiar takeaway touchpoint was rebranded, with authentically crafted signage, bespoke GLITCH uniforms, food boxes, wet wipes, napkins, bags, the menus and even a bespoke outdoor neon sign.
The experience felt like a legitimate takeaway shop, except it was all laced with GLITCH product, exclusive apparel and even a secret performance from North London's own drill rapper; Headie One.
The campaign kicked off with teasers across adidas' social channels. GLITCH fans were intrigued by unusually slow paced and abstract films which played out across Instagram stories of adidas London, Premier League club players and rapper Headie One.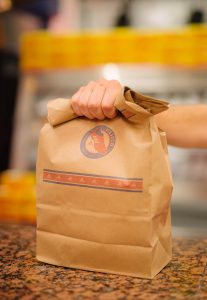 This intentionally rubbed up against the content that Iris' audience is used to seeing, and all drove the 'Swipe up 2 sign up' message – driving downloads of the Glitch app and registrations to the main event. On the day, the agency challenged the Glitch community to race to their secret venue to be in with a chance of winning a pair of 'prep pack' skins for themselves.
Fans queued up outside the GLITCH takeaway shop to get their hands on the boots, served up for free by staff dressed in Iris' bespoke GLITCH staff uniform and from GLITCH box style packaging.
After fans got their football fix, Headie One took to the stage. Closing the experience with a part event wrap film and part product ad, the agency seamlessly brought together the product story, the Glitch community and Glitch's irreverent expression – for the ultimate Takeaway Takeover.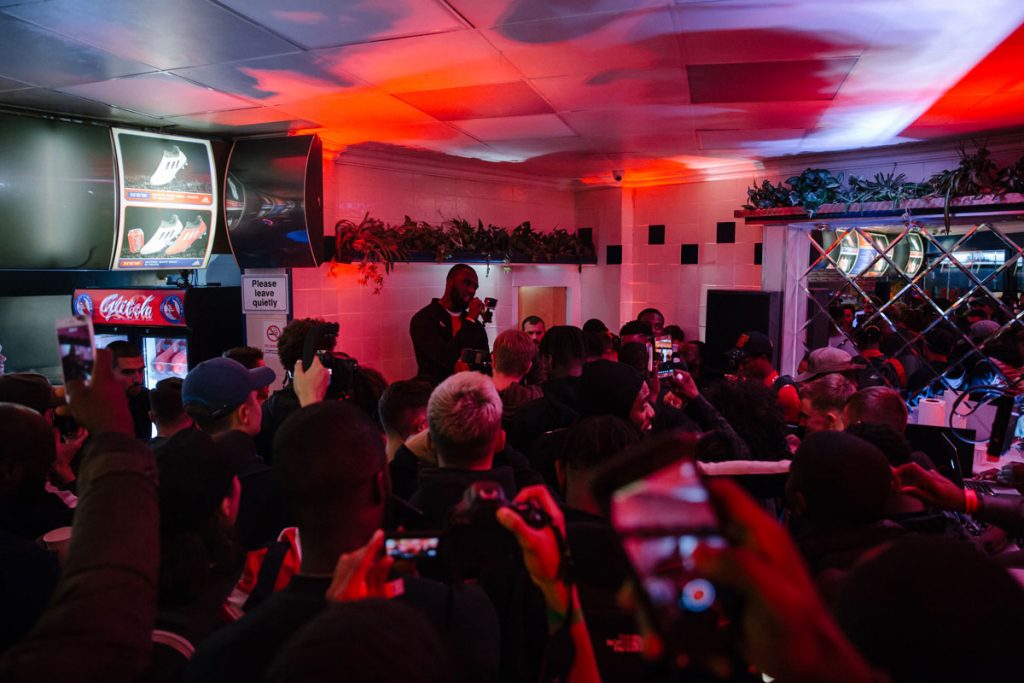 Source:Â Iris WorldwideÂ