Three UK has coupled up the ultimate Chris-mas iconic duo, Chris Kamara and Chris Hughes, to celebrate their namesake holiday.
Taking a fun stance on the festive season with a new love of Chrises, the Chris-mas video shorts hosted on Three's Instagram channel, will see the Chrises in various hilarious Chris-mas scenarios. From unwrapping presents with Chris-mas wrapping paper, to cooking a Chris-mas roast and mixing up baubles for bubble baths.
Three will be surprising its customers with Chris-mas presents throughout the festive season with some epic Chris-mas themed giveaways.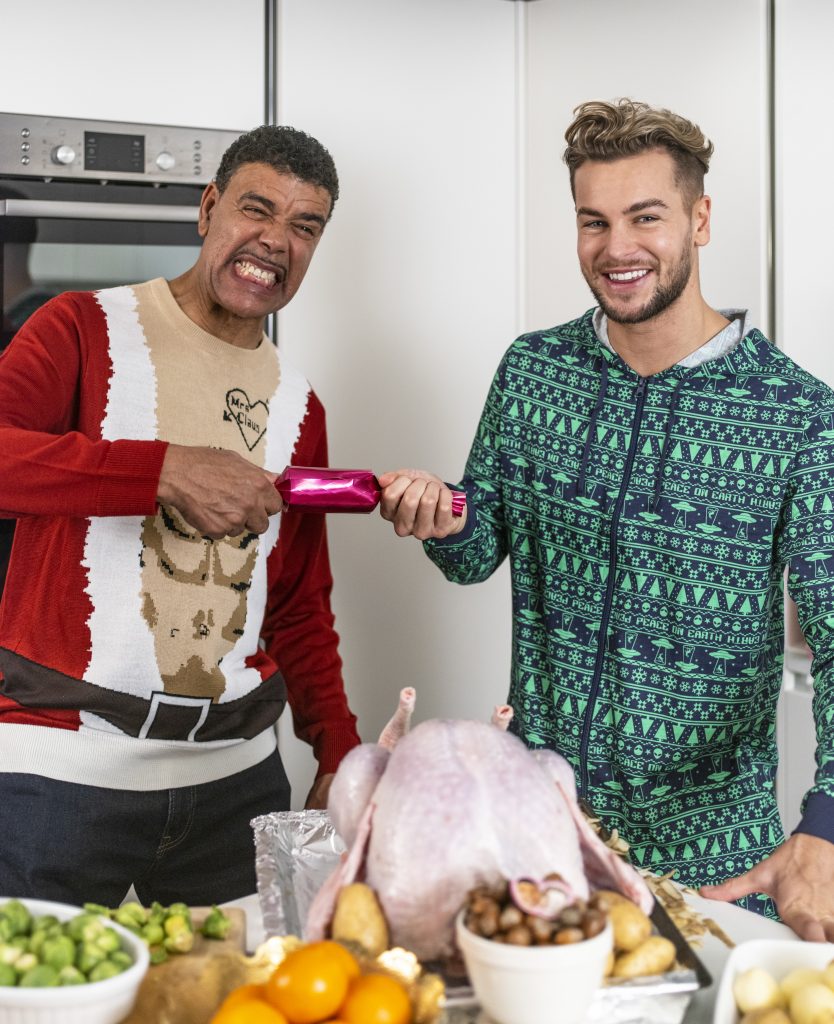 Chris Hughes said: "Chris-mas is my favourite time of the year and it's been a Chris-mas miracle to spend time with Kammy. We can't wait Three customers to get their Chris-mas gifts and join in the fun!"
Chris Kamara said: "Move over Chris and Kem, it's now all about Chris and Kam. We had a brilliant time working together with Three to get into the Chris-mas spirit. Merry Chris-mas everyone!"
Kat Ward-Smith, Director of Brand & Communications at Three, said: "Christmas is a time for giving, and we wanted to do something a little different this year. So, who better to help surprise our customers and spread a little festive fun, than our two favourite Chrises!"
Three's 'Happy Chris-mas' campaign was created and produced by its in-house Studio Three team.
Follow @ThreeUK on Instagram to check-out the Chris-mas duo and watch out for festive give-aways for a chance to win a Chris-mas present.
Source: Three UK