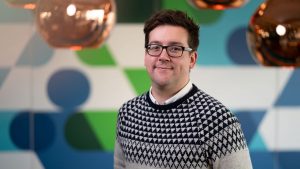 Jellyfish has appointed Romain Bonnet as head of paid search, EMEA. Joining from Manning Gottlieb OMD, Bonnet will take up the newly created position in December and report directly to global head of paid media Daniel Wilkinson.
Bonnet brings a wealth of industry experience to his new role. During six years at Manning Gottlieb OMD, he rose through the ranks to become head of paid search, leading a 20-strong team and working with clients including Sony Pictures and John Lewis. Prior to this he held positions at Steak and Reprise Media.
At Jellyfish Bonnet will lead and develop the agency's paid search division across EMEA. In this new role, he will work across eight offices including London andBarcelona to ensure the agency has the right talent, skills and technology to deliver the best possible solution to clients. Working across the agency's client base, which includes Experian, Nestlé and Vanguard, Bonnet will be responsible for developing client relationships and strengthening links with industry partners, including Google. He will also support new business activity and help grow the agency's paid search team across the region.
Daniel Wilkinson, global head of paid media, Jellyfish comments: "We carried out a rigorous search to find the right person for this new role. Romain's passion, not just for paid search, but also for leading and growing a team, made him the perfect fit. As we continue to experience significant growth across EMEA, we couldn't be more excited to haveRomain join us."
Romain Bonnet adds: "The opportunity to work across an entire region and to grow both the team, client list and industry partnerships, made this a very attractive role. Jellyfish is a fast-growing and dynamic agency and I'm delighted to join at such an exciting time in its journey."
Source: Jellyfish