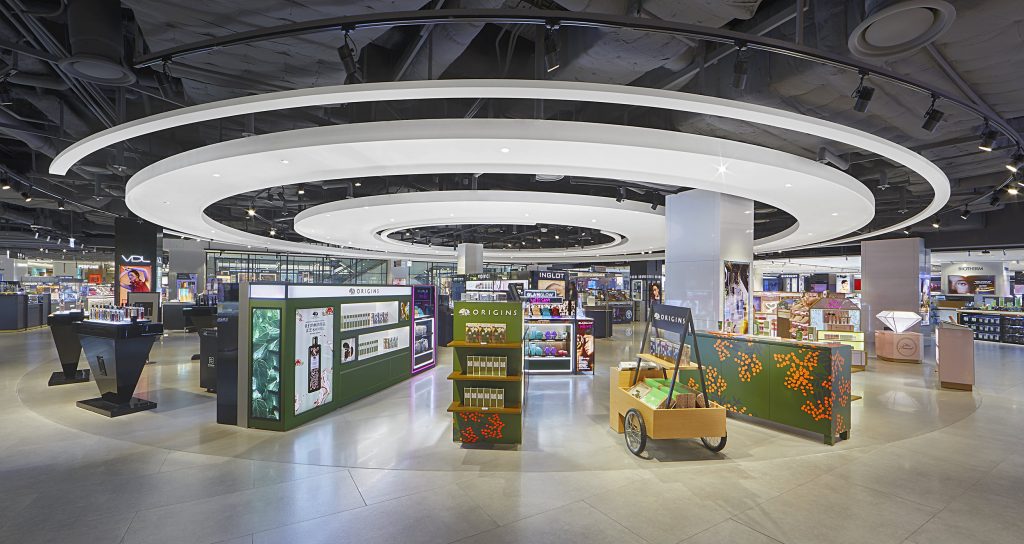 Hyundai Department Store has recently opened its' first ever down town Duty Free store of 14,250 m2 on top of its' flagship store in the COEX area of Seoul, South Korea. Hyundai DS appointed JHP after an international design competition to help them integrate the Duty Free shopping experience into the city.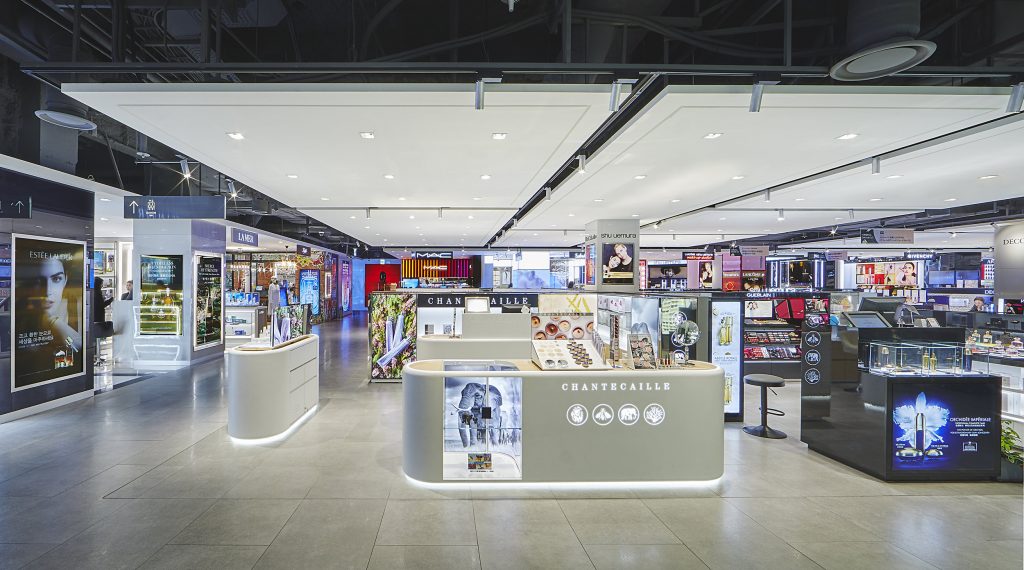 JHP was commissioned to design the entire experience including the Retail Vision, Architecture Interior Planning and Design and Visual Merchandising.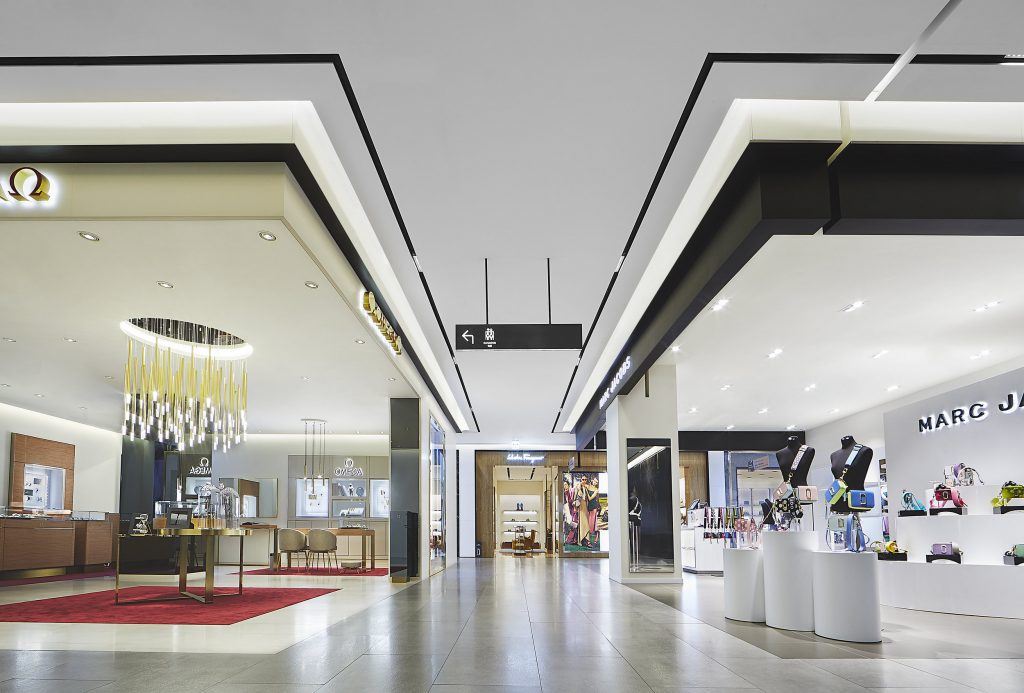 The three floors of Duty Free shopping include the finest selection of luxury brands from all over the world across Beauty, Fashion, Food and Beverage and Technology. This unique store surprises international tourists with its iconic style which celebrates Korea's sense of luxury and pride. Rich natural finishes, textured surfaces, filtered light, ensure that the excitement of Seoul is integrated into the store.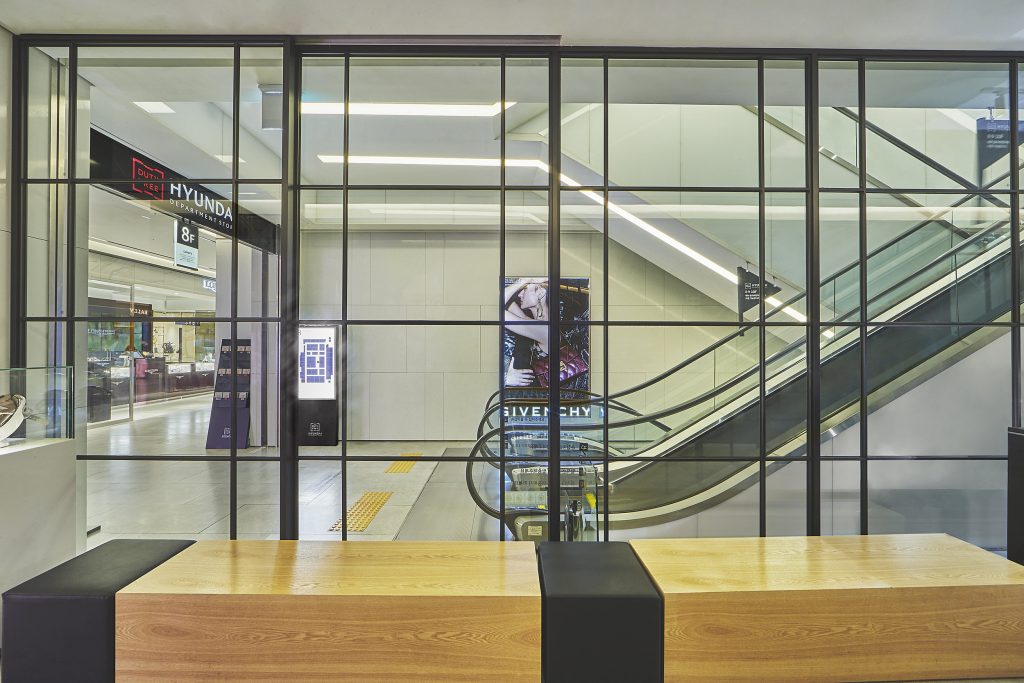 Since its opening in November 2018, Hyundai's first Duty Free Store has proved to be hugely popular and is expecting to generate KRW670 billion (US $ 593 million) in sales revenue in 2019 and more than KRW 1 trillion (US $885 million) in 2020.
Source: JHP