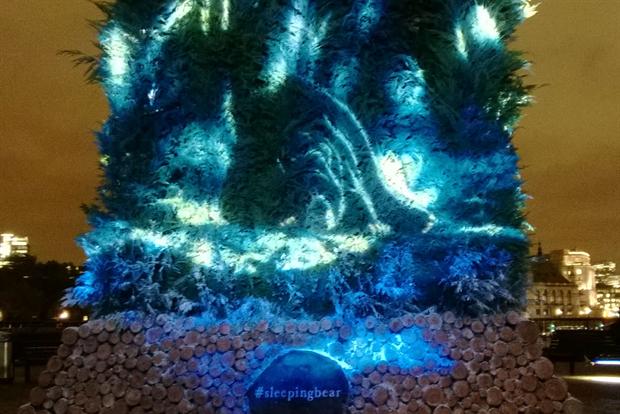 ITV viewers got a sneak preview of John Lewis' Christmas ad last night when a teaser aired with the hashtag #sleepingbear, although some viewers believe Coca-Cola was behind the ad.
The five-second ad aired on ITV on November 6, during shows such as 'Agatha Christie's Poirot' and showed an animated sleeping bear. The teaser included the hashtag #sleepingbear and promoted the first airing of the ad on Saturday.
The accompany the short TV ads John Lewis has also developed an installation on London's South Bank.
On Twitter people were split on whether the teaser was promoting the Christmas ad from John Lewis, or the one from Coca-Cola.