Hidden costs have become part of everyday life for Londoners using ride-hailing apps in the city. Whether its costs for congestion charges or concealed taxes, residents in the city have now become accustomed to these fees.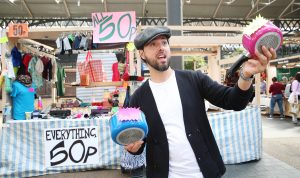 But would they be so accepting of these in other parts of their everyday lives? Kapten, London's only ride-hailing service which fixes the price before you ride, set out to create a London market stall with a difference, to see how the public would react to price hikes in an everyday situation.
The stall, devised by Taylor Herring, at London Spitalfields Market, was set up to clearly advertise items on sale for just 50p. However, customers eager to pick up a bargain were met with an unpleasant surprise when they were charged a whole host of unexpected costs for the goods with hilarious consequences.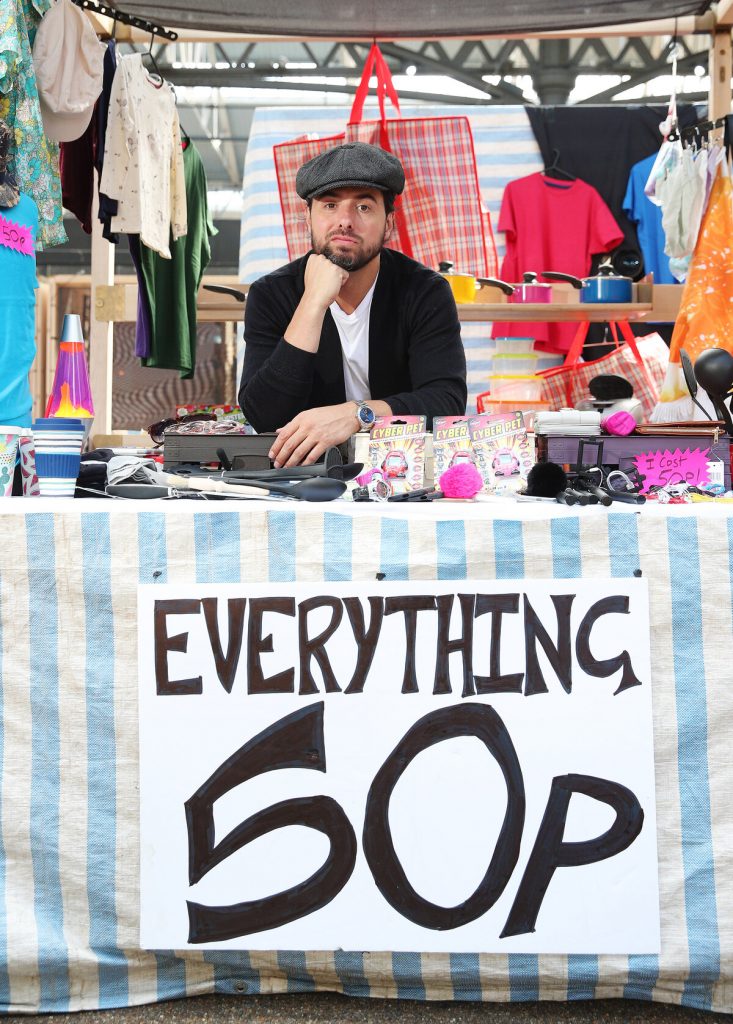 Rigged with hidden cameras to capture their confused, bemused and sometimes furious reactions, customers at the stall were given a range of excuses by Kapten's market trader for the sudden hike in prices for their goods:
"You see, the customer has to pay for my trading costs."
"It's more of an estimate really. It's between 50p and eight quid."
"Prices go up, they go down. But mostly up I find."
Reactions from unsuspecting Londoners ranged from irritated and angry to bamboozled, with customers even shouting at Kapten's market stall trader in frustration as their 50p products started skyrocketing in price – whilst others laughed at the absurdity of the situation.
One exasperated customer said, "Everywhere you go at the moment there's always a hidden extra," whilst another was heard exclaiming, "Why is the customer paying for your trading costs?!"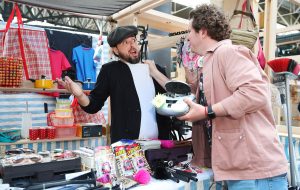 Kapten offers a fixed-price guarantee on rides so contrary to other private-hire services, customers always know the exact price before they ride. The traffic and the time it takes to reach your destination will not leave riders out of pocket.
Serving zones one to five, the app-based service provides everyday low pricing meaning fares are on average 20% cheaper than the competition. Regular riders also benefit from Kapten's unique loyalty programme that sees users earning free rides, rewards from partners and enhanced referral bonuses. Kapten is also committed to paying taxes in the UK – unlike some competitors, and contributing to the local economies and communities in the countries in which they operate.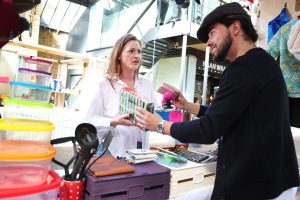 Mariusz Zabrocki, London General Manager of Kapten, says: "Kapten's mission is to be the most transparent ride-hailing app in the city. Through opening a typical London market stall, we wanted to show Londoners the absurdity of existing ride-hailing app pricing and highlight the unfairness of extra costs. Kapten customers know exactly what they'll be paying for their journey upfront – no hidden charges, no nasty surprises."
Source: Taylor Herring